Transfer news: Borussia Dortmund say they were right not to sell Robert Lewandowski
Hans-Joachim Watzke says Borussia Dortmund were right not to sell Robert Lewandowski in the summer.
Last Updated: 01/12/13 12:58pm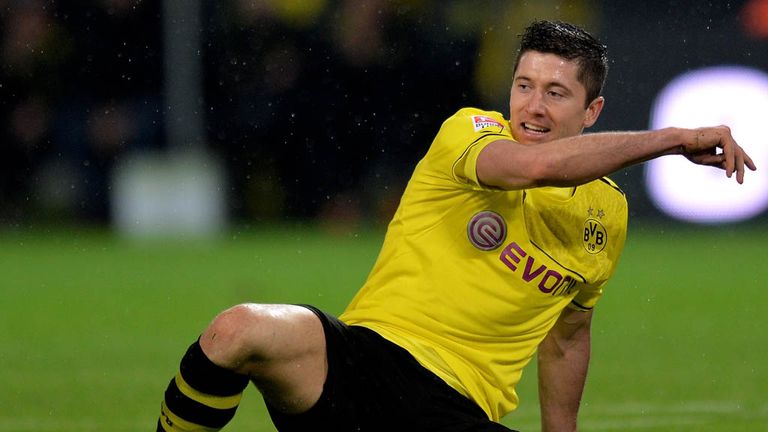 Lewandowski put in a transfer request after last season and he was reported to have already reached an agreement with Bayern Munich.
However, Dortmund blocked the move, even though the Poland international's contract expires in the summer and he will leave on a free transfer next June, most likely to Bayern.
Although they will therefore miss out on a fee for the 25-year-old, Watzke says their decision was nevertheless the right one.
"When you open up the papers tomorrow, you'll see who is at the top of the scoring charts and that maybe we were right to keep hold of him," Watzke told ZDF television.
Lewandowski scored his ninth and 10th goals of the season in Saturday's 3-1 win at Mainz, although the result still leaves Dortmund seven points adrift of Bayern at the top of the table, and Watzke says it is unrealistic to believe they will close that gap.
"Ideally, we should just be concentrating on normal things, which are maybe to win one or perhaps a few more games than them," he said.
"Sooner or later, we'll be up there once again. There are still a few chapters available in the book of fairytales.
"We've just got to admit that Bayern have a 30-year headstart on us."