Transfer news: Marco Reus happy at Borussia Dortmund despite Manchester United link
Marco Reus insists he is happy to stay at Borussia Dortmund despite reports linking him to Manchester United.
Last Updated: 02/01/14 4:52pm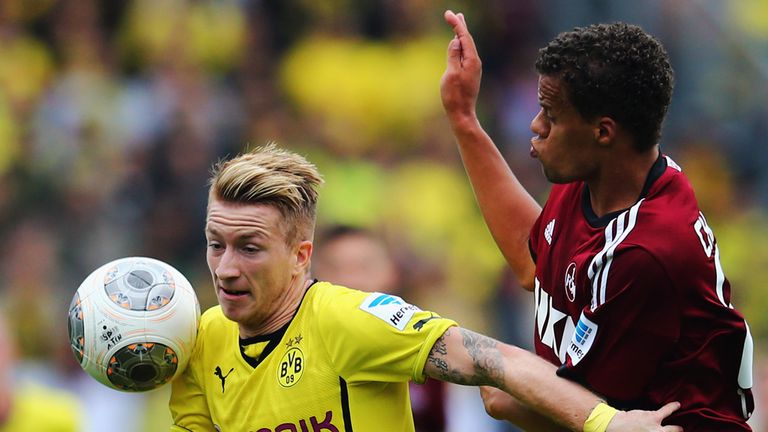 The 24-year-old attacking midfielder has two-and-a-half years remaining on his current deal, but he has been the subject of speculation since he starred in last season's Champions League campaign, when Dortmund reached the final.
Manchester City and Barcelona are also rumoured to be interested in the German's services, although he maintains that he is content at the Westfalenstadion.
"I have a contract with Borussia Dortmund and I am happy to be here," he told BILD.
"All I can say about is that I am not thinking about a transfer. I am focused on BVB and anything else is something for the future."
Reus also stated that he is hoping for World Cup and Champions League success this year.
He said: "These are two very big goals and both are not entirely unrealistic.
"Who knows what we can achieve in the Champions League. Nobody thought we could make it to the final last season either.
"We finally want to win the World Cup again with Germany and will have to show our ambition right from the start of the competition. We will prepare meticulously for this amazing tournament."