Bundesliga: Borussia Dortmund are set to spend heavily on players in the summer
Borussia Dortmund have pledged to invest in new players this summer but will not panic about finding a new striker.
Last Updated: 08/01/14 10:55am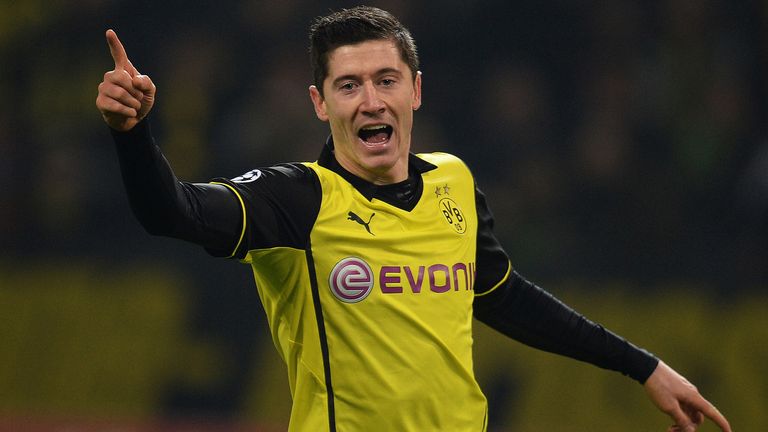 Dortmund will lose star striker Robert Lewandowski to their Bundesliga rivals in the summer and although no fee will be earned from that transfer, their general manager Hans-Joachim Watzke has vowed funds will be made available to replace him.
Dortmund spent heavier than any other Bundesliga club last summer with the arrivals of Henrikh Mkhitaryan, Sokratis Papastathopoulos and Pierre-Emerick Aubameyang eclipsing the 35 million euros Bayern paid for Mario Gotze, yet the two teams are still separated by 12 points while leaders Bayern also have a game in hand.
"We must, we want to and we will invest in the summer," Watzke told Sport Bild magazine. "It will remain our secret to what extent."
Finding a new striker capable of filling the boots of a man who has top-scored for them in the past two seasons, and is set to do so again this term, is inevitably the priority, but Watzke says a new arrival will be a considered choice.
"We're not going to panic about finding a suitable successor to Robert Lewandowski and we're not going to put ourselves under any pressure either," he said.