Bundesliga: llkay Gundogan leaves Borussia Dortmind training camp due to illness
Borussia Dortmund's Ilkay Gundogan has left the side's winter training camp and returned to Germany due to illness.
Last Updated: 16/01/14 11:42am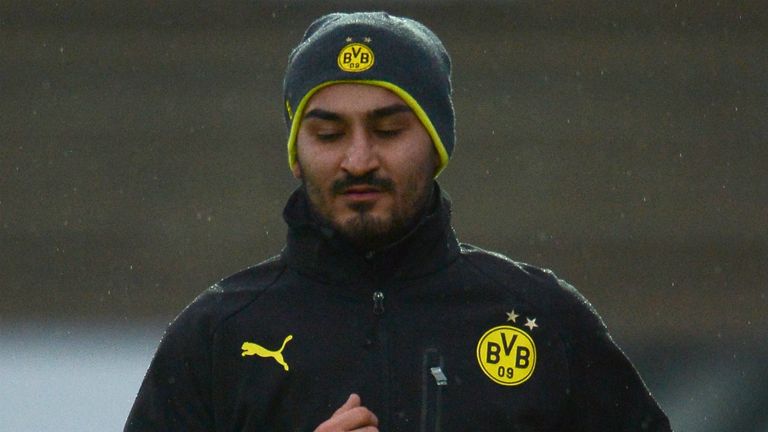 The 23-year-old, who has been injured over recent months with a back problem, returned to training in Spain before being hit with bronchitis.
Team doctor Dr. Markus Braun told www.bundesliga.de: "Ilkay is already on the road to recovery.
"Seeing as he wouldn't have taken part in team training here in Spain anyway, we decided together that he would fly back to Germany, where we can better cater to his medical needs,"
Midfielder Nuri Sahin will also have a couple of days away from training after he broke his nose during a session on Wednesday.