Champions League: Borussia Dortmund manager Jurgen Klopp says win over Zenit was 'not easy'
Borussia Dortmund manager Jurgen Klopp insists that their Champions League last-16 tie with Zenit is far from over.
Last Updated: 26/02/14 5:13am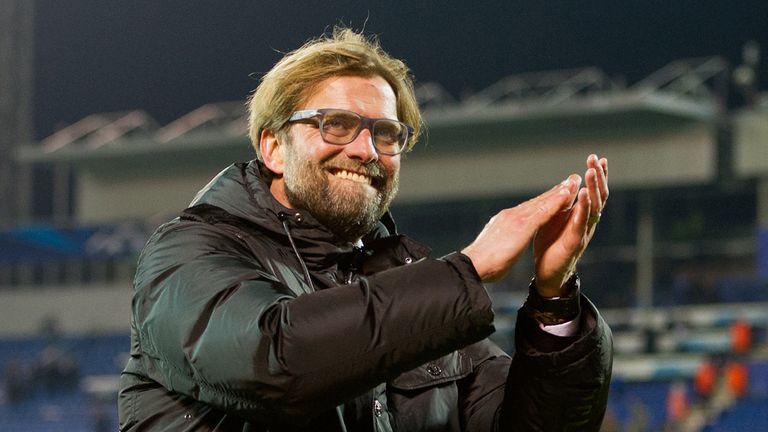 A brace from Robert Lewandowski and goals from Marco Reus and Henrikh Mkhitaryan helped the German side to an impressive 4-2 first-leg victory in St Petersburg.
After a heavy 3-0 defeat to Hamburg on the weekend, Klopp was proud of his side's performance in Russia but insists they cannot afford to be complacent in the return leg on March 19.
"It was clear to me that my team would produce a reaction," he said.
"My team can never be accused of going about their business without showing some character, but we still have work to do in the second leg.
"We were close to optimal this evening - it was a great game, no question," he added.
"I don't have the feeling that it was easy, I think we had to work very hard."
With Klopp's side scoring two in the opening five minutes, Dortmund captain Sebstian Kehl believes that their strong start was key and praised the execution of their pre-match plan.
"We steered the game in the right direction with the early goals. We dominated well after that," he said
"It was clear Zenit would come back at us. We stayed compact. We wanted to pressure them to win back the ball. That was very important.
"We brought the game in the right direction and made Zenit uncertain."
Meanwhile, Zenit manager Luciano Spalletti was in upbeat mood despite the defeat and insists that Zenit can still qualify for the quarter-finals of the tournament.
"In football there's always a chance of coming back," he said.
"Everything depends on what kind of performance you deliver.
"It all depends on what you put into it, how much you're prepared to run. It depends on your effort."