Transfer news: Hulk disputes Borussia Dortmund link and says he is happy at Zenit
Hulk insists he is happy at Zenit, despite Sebastian Kehl claiming that he told him he would like to join Dortmund.
By Paulo Freitas
Last Updated: 26/02/14 9:20pm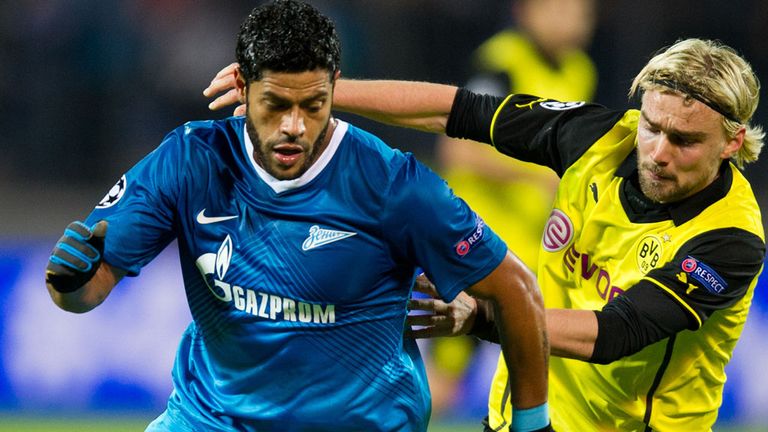 The Zenit striker was on the scoresheet as the two sides went head-to-head in the last 16 of the Champions League, with Dortmund taking a 4-2 advantage into the second leg following the clash in Russia.
Robert Lewandowski, who also netted twice in the game, is the club's current first-choice marksman but he will join Bundesliga rivals Bayern Munich in the summer.
The 25-year-old's pending exit leaves Jurgen Klopp with a substantial hole to fill and Kehl fuelled rumours by suggesting that Hulk was keen on a switch to Germany.
He told ESPN Brasil: "Hulk asked me if he could play for Dortmund, starting next summer, but I don't know if we could afford him."
However, Hulk disputed even talking to the Poland international and maintains that he is settled at his current club.
"I didn't talk with him at any time, as I don't speak German or English," he is quoted in ESPN Brasil.
"I don't know what is his goal of saying that to the press, I am adapted to this place, my family too and I don't want to leave Zenit."