Bundesliga: Former Torino striker Ciro Immobile hails Borussia Dortmund switch
Ciro Immobile has expressed his delight at joining Borussia Dortmund and thanked Torino for an unforgettable season.
Last Updated: 03/06/14 10:26am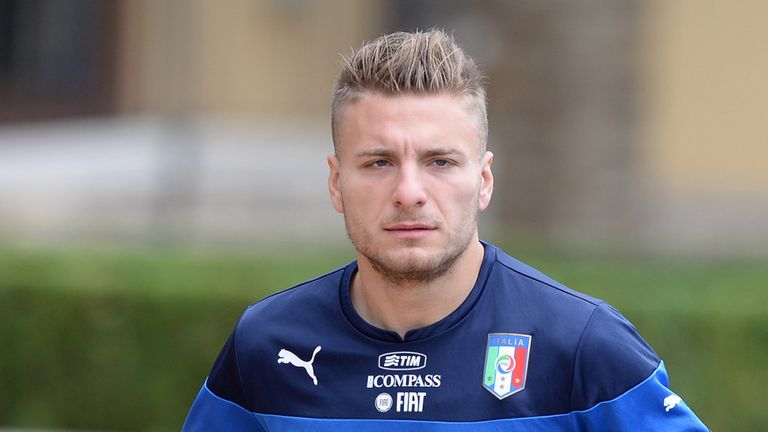 The Italy international was officially announced as a new Borussia player on Monday evening after Torino agreed to sell the 24-year-old striker for an undisclosed fee.
Immobile has signed a five-year contract which will keep him at the Westfalenstadion until June 2019.
"After a year at Torino, I say goodbye to Italy in order to transfer to Borussia Dortmund," Immobile said on his official website, ciroimmobile.it. "It hasn't been the money that has pushed me to go to Germany.
"I am fascinated to play in the Champions League, to come up against the strongest defenders, to be able to battle to win titles in one of the most structured clubs in the world.
"I believe the style of play (in the Bundesliga) can help me become one of the best strikers in the world.
"I could not let this unique opportunity go by and I've earned this through hard work and by making a lot of sacrifices.
"To have turned it down would have been an act of folly."
Immobile moved to Torino last summer following a debut campaign in Italy's top flight in which he scored just five goals in 33 league appearances for Genoa.
He finished as the top scorer in Serie A with 22 goals in 33 league appearances to help Torino finish seventh in the league.
Immobile's terrific campaign has seen him earn a place in Italy's World Cup squad, having only made his senior debut in March.
"It has been a difficult decision because Torino has given me so much," he said. "It helped me to increase my value after a difficult season.
"I have felt a lot of affection and that has helped me day in and day out to become the top scorer in the league and be called up to the national team.
"I thank the club, the president (Urbano) Cairo that have believed in me.
"I thank the coach (Giampiero) Ventura and his staff and obviously my team-mates, without whom I wouldn't have been able to score 22 goals.
"But I would like to thank the Granata fans, who have adopted me as though I had been born wearing these colours.
"Each time I wore this jersey, I felt invincible.
"I will never forget the last 11 months at Torino."
Immobile, who is training with Italy to prepare for the World Cup, will replace Bayern Munich-bound forward Robert Lewandowski at Borussia.