Bundesliga: Borussia Dortmund's Hans-Joachim Watzke criticises Bayern Munich chairman
Last Updated: 06/08/14 11:13am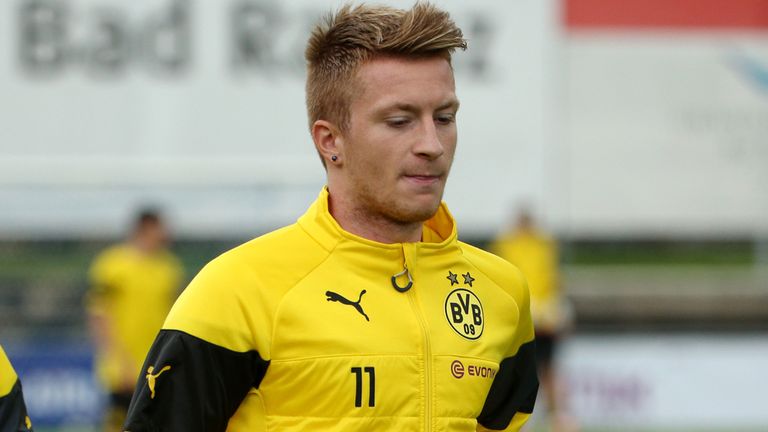 Borussia Dortmund's general manager Hans-Joachim Watzke has criticised Bayern Munich chairman Karl-Heinz Rummenigge for repeatedly interfering with his own club's affairs.
Rummenigge on Wednesday told Sport Bild magazine that Marco Reus is a "very good player" who "everybody knows will be available for 25 million euros" next summer.
Although Rummenigge also said he did not want to "strain" his club's relationship with Dortmund, Watzke has taken a dim view of his comments.
"Borussia Dortmund are rather annoyed that Karl-Heinz Rummenigge is currently saying something about Dortmund issues at a rate of every three days," Watzke said on his club's website.
"We are sure that it is quite clear to anybody interested in football what his intentions are with such remarks.
"Karl-Heinz Rummenigge knows full well that his behaviour is only going to further damage the already tense relationship between Borussia Dortmund and Bayern Munich.
"We, as employers, are naturally going to continue to stick to our principles in future and not reveal any details of our employees' contracts in public."
Bayern have previously upset Dortmund by activating a release clause in the contract of Mario Gotze a year ago and signing Robert Lewandowski from the Westphalians on a free transfer this summer.