Transfer news: Eintracht Frankfurt still keen on Vaclav Kadlec of Sparta Prague
Eintracht Frankfurt remain confident they can complete the signing of Vaclav Kadlec from Sparta Prague.
By Thomas Zocher
Last Updated: 06/08/13 3:42pm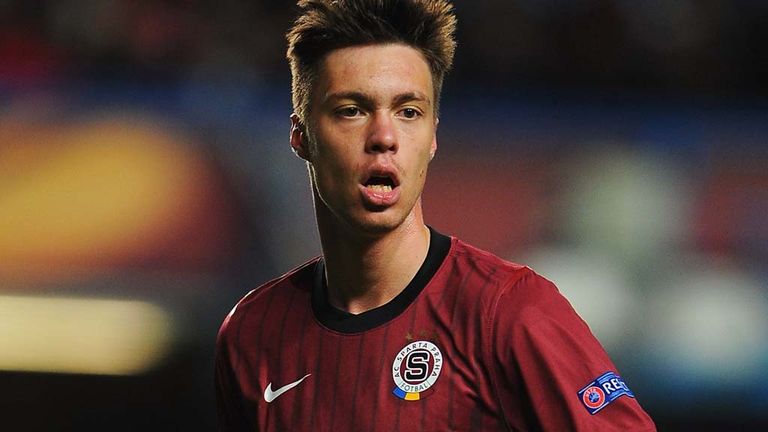 The German club have stayed in the market for the Czech international striker, who recently signed a new contract with Sparta.
That deal appeared to scupper Frankfurt's plans to sign the 21-year-old as they look to strengthen their squad having finished sixth on their return to the Bundesliga last season.
However the Eagles' chairman Heribert Bruchhagen claims his club's attempts to sign Kadlec remain very much alive.
"There is the plan to see Bruno Hubner, our general manager, finalise the transfer this week," Bruchhagen told Sport 1 TV.
"I am happy to finally know how this will end up. We want this player to join our club, but Sparta Prague is unsure over agreeing a transfer."