Dutch team knocked out of cup despite winning penalty shootout three weeks ago
Last Updated: 12/10/17 1:34pm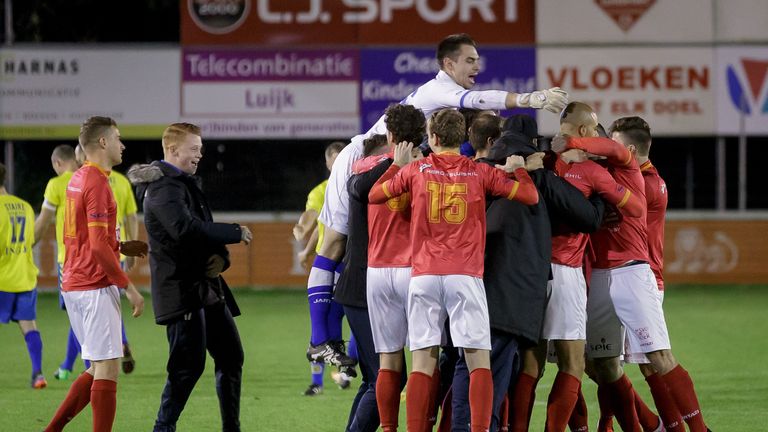 Dutch third division side FC Lisse have been knocked out of the Dutch FA Cup after losing a penalty shootout in a controversial replay.
Lisse initially thought they had progressed to the second round of the KNVB Beker after defeating fifth-tier club HSV Hoek 5-4 on penalties following a 2-2 draw on September 20.
But referee Marc Nagtegaal had mistakenly used the newly-introduced A-B-B-A method of penalty kicks, instead of the A-B-A-B format still used in Dutch cup matches.
The Dutch FA later ordered the penalty shootout, not the match, to be replayed, with Lisse failing to get the original result to stand in court.
Hoek won the retaken shootout 6-5 at Lisse's Sportpark Ter Specke on Wednesday night and will now face Eredivisie side Heracles in the second round.