Sigthorsson ready for Ajax
AZ striker Kolbeinn Sigthorsson is looking forward to joining Ajax after the clubs reportedly reached a deal.
Last Updated: 04/07/11 11:16am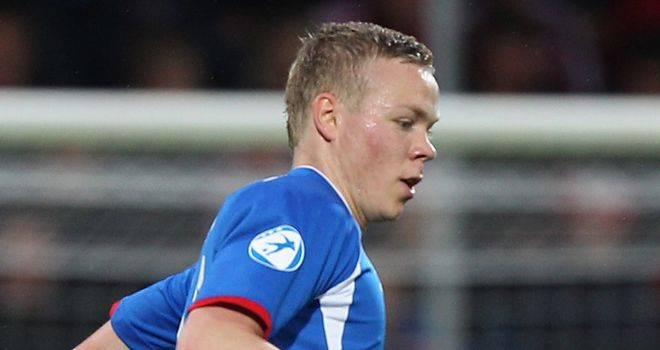 AZ Alkmaar striker Kolbeinn Sigthorsson is looking forward to joining Ajax after the two clubs reportedly reached a deal over his transfer.
The Icelandic striker is thought to have undergone a medical at the Amsterdam club and is expected to put pen to paper on a four-year contract this week.
Speculation has surrounded Sigthorsson's future this summer, with Manchester City and German giants Borussia Dortmund among those reportedly targeting his signature.
But the 21-year-old feels a switch to Ajax is the best fit, telling De Telegraaf: "I'm really incredibly happy.
Perfect step
"For me this is the perfect step in my career.
"I speak Dutch and I live in Alkmaar. To play at Ajax I do not need to learn a new language and I only need to move a few miles.
"Ajax was in many ways a logical choice for me. (Manager) Frank de Boer and (assistant coach) Danny Blind indicated from the first moment it was what they really wanted."
Sigthorsson is also excited about the prospect of working with Arsenal legend Dennis Bergkamp, who has recently been appointed as a coaching assistant at Ajax.
"In addition I will be training under former stars like De Boer and Dennis Bergkamp," he added.
"I have a lot of memories of Bergkamp playing at Arsenal. As I striker I can wish for no better coach.
"To be taught by such people feels like a dream."
Chance
The striker admits the chance of playing regular football for a top club was also a factor in his decision.
"The advantage of Ajax is the chance of playing, which will be greater than it would be at Borussia Dortmund or Manchester City, for example," he said.
"Ajax is renowned for its attacking, attractive football. With such good players around me I'll have a lot of opportunities. This is important for a striker."