Toivonen considering options
Striker Ola Toivonen has not ruled out leaving PSV, but refuses to comment on interest from other clubs.
Last Updated: 18/07/11 5:13pm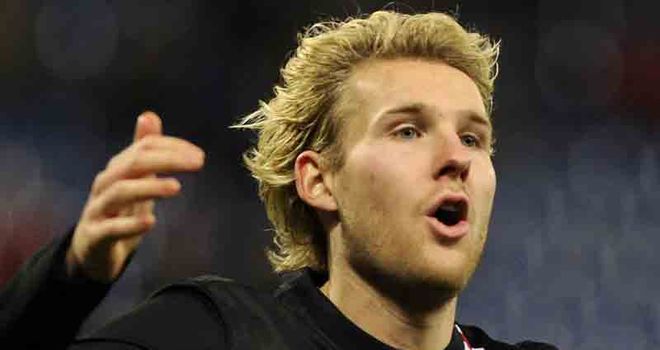 Swedish striker Ola Toivonen has not ruled out leaving PSV this summer, but refuses to confirm whether he has attracted concrete interest from other clubs.
The Dutch giants are keen for the 25-year-old to pen a two-year extension on his deal, which would keep him in Eindhoven until summer 2014.
However, the Sweden international has previously been linked to several clubs overseas, including Liverpool and West Brom.
And PSV's failure to qualify for the UEFA Champions League last season could sway his decision on whether to stay at the Philips Stadion.
Options
"The transfer market is still open," Toivonen told Eindhoven Dagblad.
"I play to have fun in Eindhoven and have my job at the club, but there is much to be done.
"I still have a contract until 2012, that is my point."
He added: "It is unfortunate that for the past two years we've only finished third. I would like to play in the Champions League."
Asked whether there has been any firm interest in his services, he replied: "There I have no comment."
Toivonen, who scored 15 Eredivisie goals for PSV last season, claims he is yet to discuss the possibility of extending his deal with technical director Marcel Brands.
"I have not yet spoken to Brands over the extension," he said. "I will look at this with my agent."