Three players to be charged in connection with death of linesman Richard Nieuwenhuizen
Three players are to be charged in connection with the death of a linesman affiliated to Dutch youth side Buitenboys.
Last Updated: 05/12/12 12:08am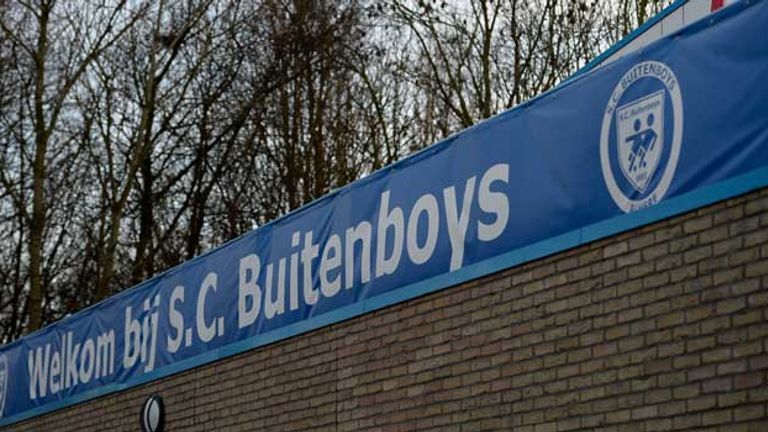 Two 15-year-olds and a 16-year-old will face charges of manslaughter, assault and public violence for alleged involvement in the attack on Richard Nieuwenhuizen, 41, following Sunday's match between Buitenboys and Nieuw-Soten.
The three will remain in custody ahead of a court appearance on Thursday while witnesses are still being questioned.
"We still don't have a clear picture yet," said prosecution spokeswoman Brigit Haan.
A statement from the club read: "The board of sv Nieuw-Sloten learned with horror of the death of the linesman of Buitenboys.
"We are deeply shocked by the fact that the match on Sunday degenerated so badly, with this result.
"We express here our sympathy, firstly to the family of the deceased person. Words fail us. In addition, we also express our sympathy to the Buitenboys club and all its members.
"We will of course fully co-operate with the police investigation. We believe that those who are responsible for this act should be punished."
The Royal Netherlands Football Association has cancelled all amateur football matches this weekend as a mark of respect for Nieuwenhuizen.
FIFA President Sepp Blatter said: "Football is a mirror of society and, sadly, the same ills that afflict society - in this case violence - also manifest themselves in our game.
"Nevertheless, I remain convinced that football - through the example set by the tireless efforts of people like Mr Nieuwenhuizen - is a force for good, and we must continue use its positive example to educate people against these wrongs."