Dutch court jails six teens and father for killing amateur linesman
Six boys and a father have been jailed for up to six years in Holland for beating an amateur linesman to death.
Last Updated: 17/06/13 2:41pm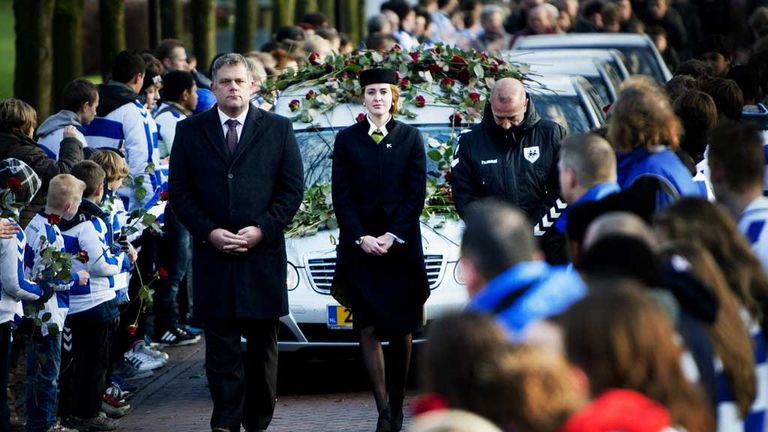 The death of Richard Nieuwenhuizen, 41, shocked Holland and the football world.
"The seven suspects are guilty of hitting the linesman's head and upper body," said judge Anja van Holten, finding an eighth suspect innocent of the killing.
Judges in Lelystad sentenced the 50-year-old father to six years in prison. Five teenage players were given two-year sentences in youth detention for their roles in the attack and another was sentenced to a year.
A seventh player, age 15, was sentenced to 30 days detention for assault.
The fatal attack took place on December 2 last year in the city of Almere, after the home team Buitenboys drew 2-2 with Nieuw Sloten from Amsterdam.
Nieuwenhuizen collapsed after the attack and was taken to hospital where he fell into a coma. He died the following day.
After the attack FIFA president Sepp Blatter said: "Football is a mirror of society and sadly, the same ills that afflict society - in this case violence - also manifest themselves in our game.
"Nevertheless, I remain convinced that football - through the example set by the tireless efforts of people like Mr. Nieuwenhuizen - is a force for good, and we must continue to use its positive example to educate people against these wrongs."