Eredivisie: British players and managers share their experiences of life in the world of Dutch football
As the Eredivisie prepares to return to our screens, Sky Sports takes a look at the thoughts of various British players and managers who tested themselves in the unique world of Dutch football...
Last Updated: 06/08/14 9:41am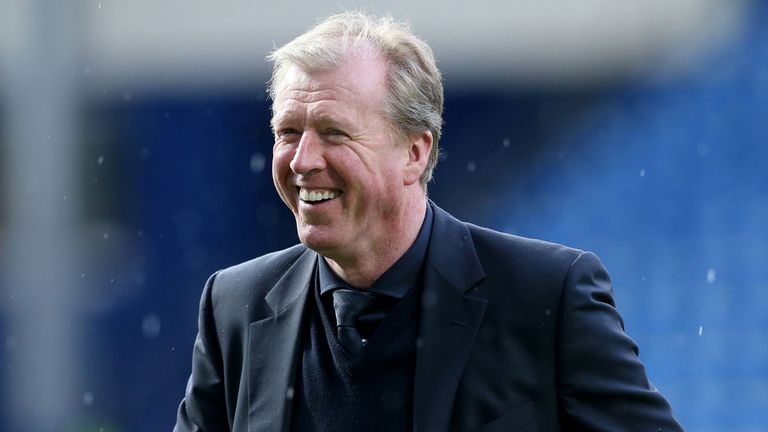 From former Ajax manager Vic Buckingham and his involvement in the creation of Total Football to Michael Higdon, the jpint fifth highest scorer in last season's Eredivisie, the football links between Britain and the Netherlands have been strong.
As part of our Brits Abroad series, we got the thoughts of just some of the players to make the trip in order to discover what makes Dutch football so special...
Steve McClaren
Former England manager who won the Eredivisie title in the first of two spells as manager of FC Twente.
"It's all down to education. It's about teaching. And that's from a very young age. That's the Twente principle and that's the Dutch principle. It's where I actually learned the intelligence side of the game - what we call football intelligence. They teach young players at eight or nine years old how to solve problems on the field for themselves.
"I remember one young lad I had who was a 21-year-old. We wanted to teach him a bit of tactics and a bit of formation work ahead of a game. He spent 20 minutes talking through what he would do against this team. It was in such an intelligent way and exactly what we'd been talking about.
"I told him that his presentation was unbelievable and that no English player I know could've done that. I asked him where he'd picked that up from. He explained that he'd been doing this kind of tactical work and intelligence work since he was about 11 years old. That's the difference between the two cultures."
Click here to read the full Sky Sports interview with Steve McClaren
Scott Booth
Scotland World Cup star who played for Borussia Dortmund before moving to FC Twente, with whom he won the KNVB Cup.
"There wasn't a great emphasis on defending in the Eredivisie. It was far more about attacking and being on the ball. Dutch football suited me. I'd developed my game to become a forward who played off the main striker. That worked really well in Holland because they played the 4-3-3 and the No.10 role became my position. [Winning the KNVB Cup] is probably my greatest memory in football to be honest with you. It was an unbelievable achievement."
Click here to read the full Sky Sports interview with Scott Booth
Mark Burke
Played almost 100 Eredivisie games for Fortuna Sittard in a team that included future Netherlands captain Mark van Bommel.
"The Dutch are thinkers. They think more about the game than we do. We have this idea of the Dutch being very liberal but that's not really true - it's an extremely regimented and organised culture and the football is the same. It's organised to the smallest detail. I had a lot of ideas about football before I went there but it was in Holland that I learnt how to organise them. It was a real football education."
Click here to read the full Sky Sports interview with Mark Burke
Lee Payne
Eerste Divisie left-sided player who was voted Veendam's greatest ever foreign import.
"I felt at home straight away because of the way the Dutch play football. They pass it from the back and the keepers hardly ever kick it from their hands - they pass it to the full-back. It was just a brilliant experience. I became almost like a Dutchman."
Click here to read the full Sky Sports interview with Lee Payne
Gordon Hill
Former Manchester United and England winger who had a brief but successful spell with FC Twente.
"My experience in Holland really helped me as I got to understand the Dutch player. Everywhere you go in the world you notice that players have a different way of seeing the game. Dutch players are very technical."
Click here to read the full Sky Sports interview with Gordon Hill
Rob McDonald
Much-travelled striker who won the Eredivisie title with PSV in a team that included Ruud Gullit.
"I learnt more in the first couple of years in Holland than I did in all my time at Hull City. Holland really opened my eyes to a great deal. I never really understood the English game. I couldn't understand why a big man should run the channels and then give the ball off to the little wingers. Then you've got to be lucky for your other striker to be a big man so he can head it in. When I came over here it was a 4-3-3 and I was reliant on crosses from the wings. I created so many more chances and it just made sense."
Click here to read the full Sky Sports interview with Rob McDonald