Den Bosch apologise over Jozy Altidore racism incident
Den Bosch have apologised to Jozy Altidore after a section of their fans racially abused the AZ Alkmaar striker.
Last Updated: 30/01/13 1:34pm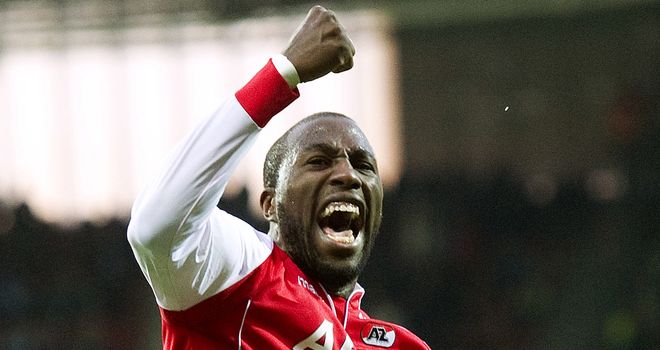 The American was subjected to monkey chants in the first half of the match which AZ went on to win 5-0.
The game was stopped by referee Reinold Wiedemeijer, but Altidore himself asked for it to be continued and he scored with a penalty. He has won praise for his calm response to the situation.
Den Bosch issued a statement on their official website branding those fans who abused him "hooligans" and saying they had "ruined the week-long preparation by the club, supporters and volunteers" to get the game on despite the bad weather.
They said the club was "upset and disappointed" at the abuse which left "scars" on the club.
Den Bosch director Peter Bijvelds, who had addressed the crowd at half-time with an appeal for the abuse to stop, said: "FC Den Bosch will, aided by all those people who do good for their club, do everything in their power in the coming period to bring the perpetrators to justice.
"They do not belong in De Vliert (the Den Bosch stadium) and will have the most severe sanctions imposed on them."
Den Bosch fans also caused trouble in the second half, with the match halted again when snowballs were thrown at an official.
Altidore said after the match that he felt it was right to continue playing and not to respond to the insults.
He said: "I feel like I have an obligation as a football player, to my club, to my family, to not react to things like this and to show that the club stands better than that, that I was raised better than to respond to such ridiculous behaviour.
"It's a bit disappointing. You would hope that we as humanity we can grow from these kind of times but at the end of the day, it's still alive, racism.
"All we can do is try to educate ourselves, and try to raise young kids to be better than that."