Transfer News: Johan Berg Gudmundsson to quit AZ Alkmaar this summer
AZ Alkmaar have confirmed that Johann Berg Gudmundsson is leaving the club this summer when his contract expires.
By Gerrit van Leeuwen
Last Updated: 01/04/14 9:33am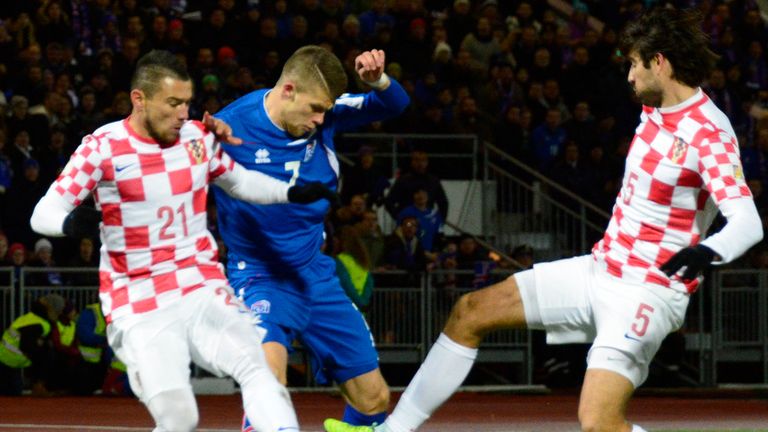 The 23-year-old Iceland international winger has been with AZ since 2009, but he has decided not to sign a new deal at the AFAS Stadion.
Dutch clubs have to announce by April 1 whether they will renew deals of out-of-contract players, and AZ have confirmed that they will not be signing a new deal with Gudmundsson.
It is widely expected that Gudmundsson, who spent time with Fulham as a teenager, will be heading to England on a free transfer.
Previously, the likes of Bolton, Wigan and Nottingham Forest have been linked to the highly-rated wide-man.
Meanwhile, AZ have confirmed that Erik Falkenburg, Raymond Gyasi, Erik Heijblok and Paul Kok will also be leaving in the summer.