Ajax appoint Edwin van der Sar and Michael Kinsbergen on to management board
Ajax have appointed Edwin van der Sar and Michael Kinsbergen on to their management board.
Last Updated: 19/11/12 2:18pm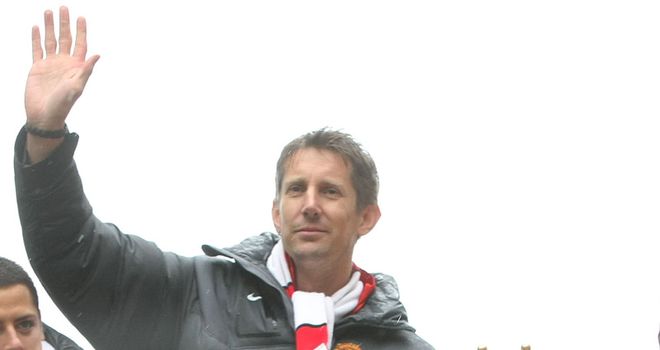 Van der Sar, who played for the Amsterdam giants between 1990-1999, has been named as the club's new marketing director with Kinsbergen appointed managing director.
Supervisory board president Hans Wijers said: "With Michael Kinsbergen and Edwin van der Sar joining, we have now formed a balanced management team.
"Van der Sar had a fantastic career and also has natural leadership and therefore the potential to be our managing director in the future.
"Kinsbergen will lead the board and organisation in the coming years and also guide Van der Sar in his further development."
Van der Sar, 42, retired from football last year after 21 years as a professional with Ajax, Juventus, Fulham and Manchester United.