Ajax full-back Toby Alderweireld to prioritise Belgium tie ahead of a transfer
Ajax right-back Toby Alderweireld says he will focus on Belgium's tie with Serbia before deciding on his future.
By Gerrit van Leeuwen
Last Updated: 07/06/13 5:08pm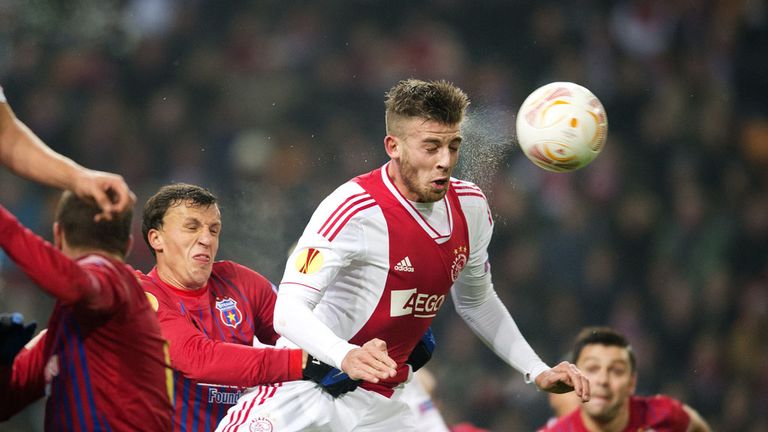 The 24-year old has attracted interest from a number of Premier League clubs after impressing since establishing himself as a regular for both Ajax and his country.
Alderweireld is currently on international duty and he insists that Friday's Group A clash will take priority for the time being.
"My father is looking into it, until Saturday I don't want to hear anything about it," he explained to belgiumsoccer.be.
"Look, you know how many players in this (Belgium) squad are looking for a transfer, but everyone has placed that in the waiting room until after the game against Serbia.
"That is so important and we have to do everything to take it. My focus right now is not on a transfer.
"You have to be with my father and agent. They know it, but I have asked them not to communicate it to me. I want to focus on Friday."
Alderweireld also says he may be tempted to replicate the steps taken by Belgian team-mates Thomas Vermaelen and Jan Vertonghen who both swapped Ajax for England in recent years.
"Looking at the path they made, that is also the path I want to follow. Besides that, if no good clubs show up I will remain another year at Ajax. Then I'll be the same as when Vertonghen left.
"As I mentioned before, I won't move to a club where they already have seven or eight central defenders.
"The Premier League is indeed the most fantastic league in Europe, but we shall see."