Transfer news: Ajax were keen on Olivier Giroud and Xherdan Shaqiri
Ajax identified Olivier Giroud and Xherdan Shaqiri as targets early, but were left empty-handed as the pair flourished.
Last Updated: 04/04/14 7:55pm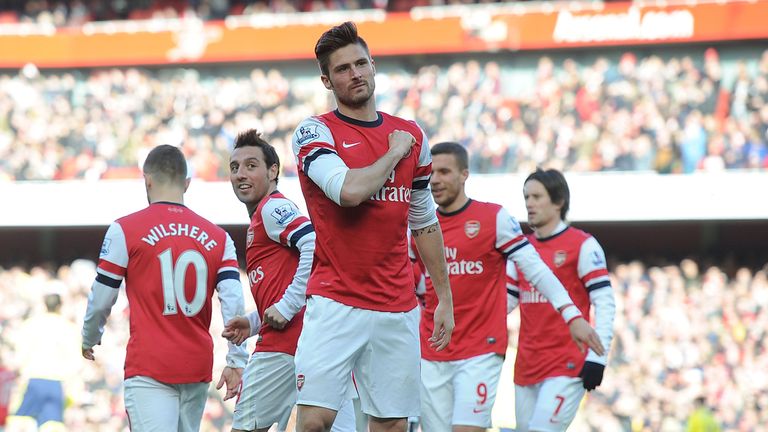 The Dutch giants are aware of the need to constantly be on the lookout for potential hidden gems and those blessed with the potential to become future world-beaters.
Their famed academy system has often produced players of such talent, but they have also used the transfer market well to recruit the likes of Zlatan Ibrahimovic and Maxwell.
The Amsterdam-based outfit had been hoping to add Giroud and Shaqiri to that list - having seen them shine at Montpellier and FC Basel respectively.
Head coach Frank de Boer was to be left frustrated on both counts, though, as eye-catching performances were noted by European heavyweights Arsenal and Bayern Munich.
De Boer told FOX Sports: "We're still looking for these boys. But you also have to have a bit of luck.
"(Board member) Tonny Bruins pointed us towards Olivier Giroud when he played for Montpellier. He had also been quick to notice Xherdan Shaqiri.
"But if those guys happen to score often for a few weeks, then you get Arsenal and Bayern Munich at the doorstep. Then you have no chance."