Transfer News: Ola Toivonen to consider his future
Ola Toivonen admits he knows little about Norwich City, amid claims that they are set to seal a deal for the PSV star.
Last Updated: 12/06/13 10:32pm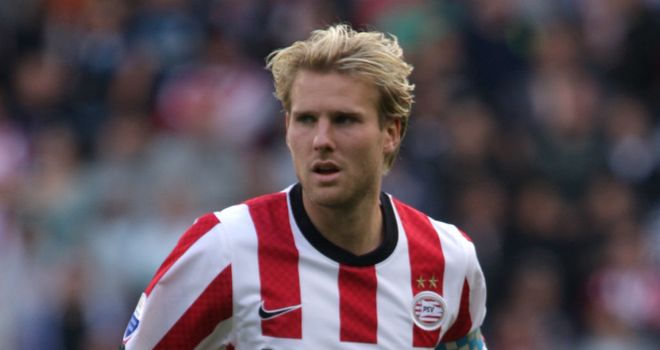 The Swedish international is looking to leave the Phillips Stadion, and does not want to sign a new deal.
Reports in Holland claim that Norwich have agreed a fee with PSV, and Toivonen was quizzed about a possible move to Carrow Road after helping Sweden beat the Faroe Islands on Tuesday.
"I really do not know - what I have at home is not the right TV channels. I only have Canal Digital, so I have not seen a Premier League match this year. So I can tell you very little about Norwich City," he admitted - but insisted that he wants to join a club who plays football.
"I have already said that it is an interesting competition, the Premier League, but it is about what the club is all about. That plays an important role. I do not like too many high balls."
The 26-year-old says he will decide about his future later this week.
"I have not thought about it and did not hear about," he said about a possible move.
"I was only concerned with the match for Sweden. Wednesday I'm going to talk about it and reflect."
West Bromwich Albion are also being linked with Toivonen. He is represented by Martin Dahlin who already has Jonas Olsson and Markus Rosenberg at the Hawthorns.