Premier League: Ola Toivonen refuses to rule out move to Newcastle United
Newcastle United target Ola Toivonen has failed to rule out the possibility of a move away from PSV Eindhoven.
Last Updated: 31/10/13 2:50pm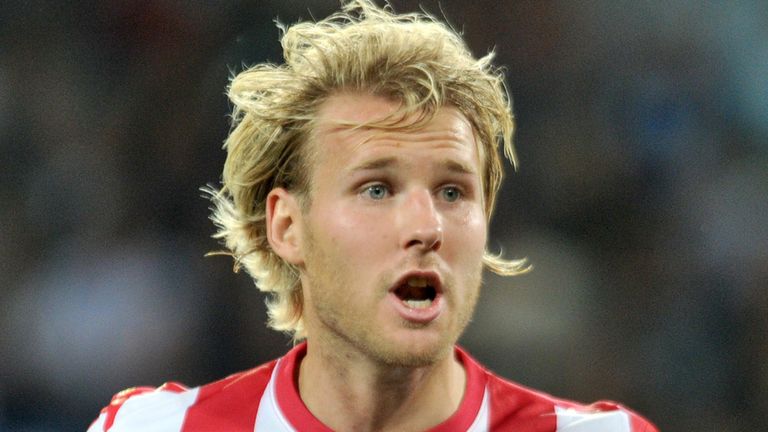 The 27-year-old Sweden international has only bagged one goal this season but has repeatedly been linked with the Magpies and Serie A side Fiorentina.
When asked about the interest from other clubs, Toivonen remained coy on his future.
"I haven't heard anything, it is my agent who takes care of that," Toivonen told Swedish newspaper Expressen.
"Nothing new has happened."
Toivonen is likely to be part of the Sweden squad hoping to overcome Portugal in their 2014 FIFA World Cup playoff on the 15th and 19th November.