FC Twente face wait to discover whether Alfred Schreuder can stay on as interim coach
FC Twente face a nervous wait to discover whether Alfred Schreuder will be allowed to continue as their interim coach.
Last Updated: 12/03/13 2:22pm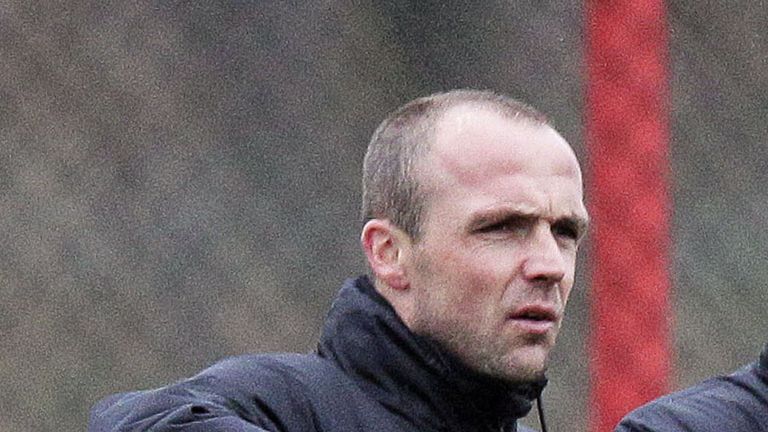 Schreuder took charge on a temporary basis following Steve McClaren's departure last month and has overseen defeats to Ajax and Vitesse Arnhem.
His lack of coaching qualifications prompted the Dutch Football Association, the KNVB, to investigate and they will rule within the next week on whether he may remain in his post.
Gerard Marsman, a director of the Professional Coaches Association (CBV), told De Telegraaf: "We have called our members at FC Twente to explain the regulations and our position.
"Alfred indicated he understood why we are on the case."
Should Schreuder be barred from continuing in his role, Twente would have the option to turn to one of the suitably qualified coaches in their extensive backroom set-up, including former Holland striker Patrick Kluivert, his assistant as youth-team coach Michel Jansen and technical director Cees Lok.
None of the three have expressed an interest in the role, though, and while such a solution would allow Schreuder to have a continued input, it would be frowned upon by the CBV.
Marsman continued: "It should not be that someone gets stuck in the dugout like a puppet just because he has the diploma. The coach should have full input."
Twente scouts Evert Bleuming and Jan van Staa have recently applied to the CBV to renew their coaching licenses, according to De Telegraaf.