Texeira dismisses Suarez talk
Groningen's David Texeira has played down comparisons with Luis Suarez and says it is too early to join a big club like Liverpool.
Last Updated: 22/02/12 3:36pm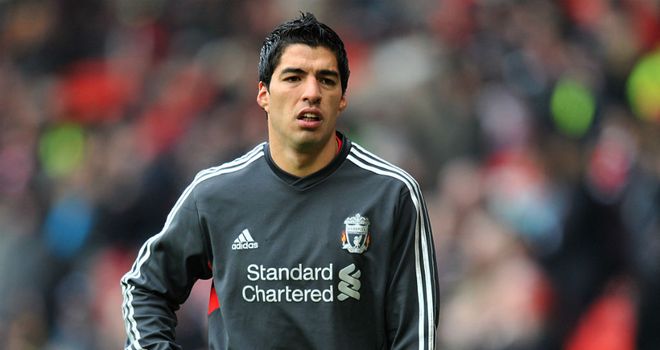 FC Groningen striker David Texeira has played down comparisons with Luis Suarez and insists he does not yet have enough experience to join a high-profile club like Liverpool.
The 20-year-old frontman is believed to have caught the eye of the Reds, who were thought to be monitoring him in last month's transfer window.
Texeira has also been compared to Liverpool striker Luis Suarez, with the two players hailing from the same city, Salto, in Uruguay.
But the youngster has shrugged off those comparisons, insisting his style of play is more akin to that of compatriot and Inter Milan ace Diego Forlan.
"I'm David Texeira, not Luis Suarez," he told NUSport. "We have a different style of play and can't be compared.
"I'm a lot more like Forlan. He is always running without the ball, and that's what I try to do as well.
"I always tried to imitate his style of play when I was a kid, and he's still my idol."
Speculation
Texeira is aware of talk linking him with an Anfield move but insists it is too early in his career to join a big club.
He instead wants to emulate Suarez in continuing his development in Holland after the Reds striker spent four years at Ajax before moving to Merseyside.
"I heard the rumours that Liverpool were after me, but people talk a lot," he said.
"It's way too early to join a club like Liverpool. I need more experience first, and that's why I joined Groningen.
"I want to develop here, and eventually join a bigger club, just like Luis."