Transfer News: Barnsley make offer for Motherwell striker Michael Higdon
Barnsley have confirmed an offer has been made for Motherwell's out-of-contract striker Michael Higdon.
Last Updated: 05/06/13 9:37am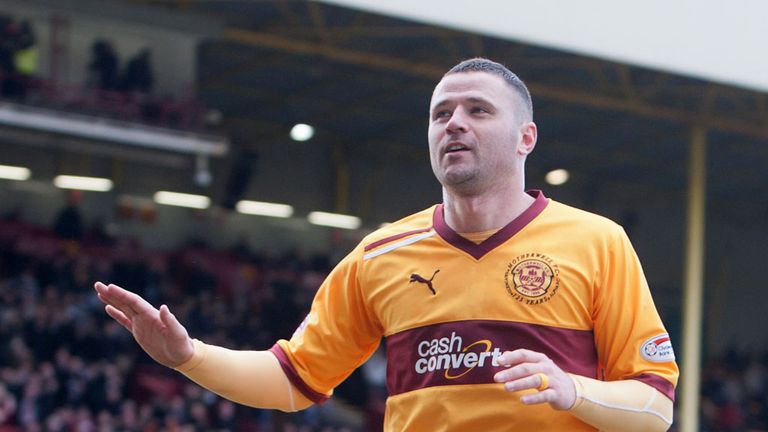 The PFA Scotland Player of the Year is weighing up his options after being linked with several clubs across the globe and he has been offered a deal to stay at Fir Park.
He scored 26 goals in the SPL last season and has the chance to play European football if he decides to stay with Motherwell.
However, Barnsley are keen to tempt the former Crewe Alexandra forward back to England and are waiting for a response to their offer.
"We have an interest in Michael Higdon and we have made an offer through his agent," Barnsley's retiring chief executive Don Rowing is quoted in the Daily Record.
"Anyone who can score goals at whatever level is always on the radar.
"We've been one of the first clubs to step in and hopefully we'll be the ones that get him, but we've had no response from Motherwell at the moment."