Midfielder Theo Janssen considers his future with Vitesse Arnhem
Former Holland midfielder Theo Janssen is pondering whether to retire this summer.
Last Updated: 16/04/13 11:46am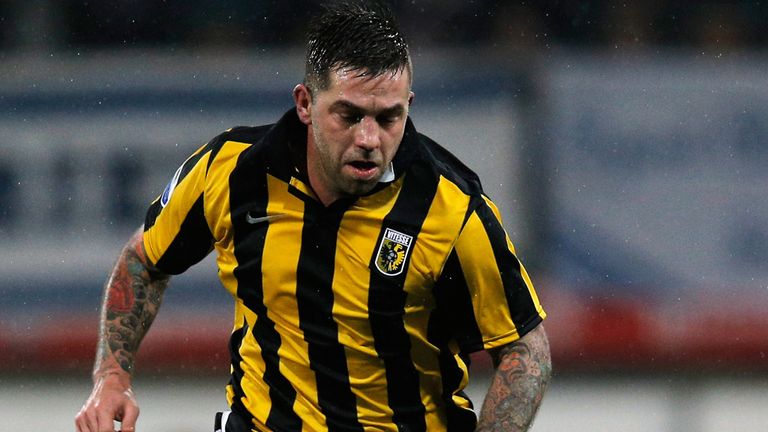 The 31-year-old returned for a second spell at Vitesse Arnhem last August from Ajax, signing a two-year deal, but is now considering quitting less than 12 months later.
Janssen, who last appeared for Oranje in the 3-1 defeat of Austria in February 2011, told Voetbal International: "Whether I go on or not, I am not yet sure."
He may be swayed by matching the appearance record of a Vitesse Arnhem legend, however - Theo Bos, who died last month at the age of 47.
Janssen added: "My decision depends on myself but if I play all the remaining games this season then I will be on exactly the same number of matches as Theo Bos, or so I am told.
"That is something nice to think about."
Janssen will definitely hang up his boots in 2014 if he decides to carry on for another season but denied fitness issues were behind his thinking.
"I am fit, absolutely. Many people think I am fit enough and should carry on as long as I can. But at some point you have to make a choice," he said.
"I will not be 34 or 35 years when I stop.
"It is certain for me that I would stop at the end of next season anyway but at the end of this season we will see how I feel and how the club feels. Then I will decide, not yet."