Premier League: Gus Poyet backs Sunderland's Wes Brown to play until he is 40
Sunderland manager Gus Poyet believes defender Wes Brown could keep on playing until he is 40 years old.
Last Updated: 21/01/14 10:37am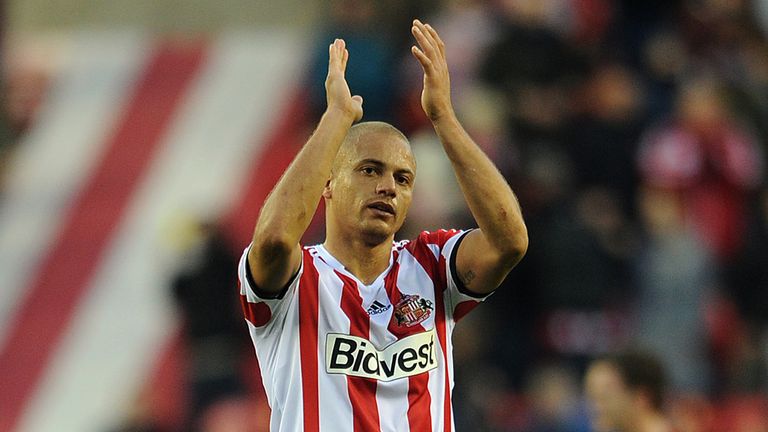 Since his return from a knee injury in November, the 34-year-old has played an influential role in Sunderland's resurgence and Poyet has been keen to praise his impact.
Poyet, who himself played until he was 36, hailed the versatile former Manchester United man's intelligence adding that if he avoids injuries, he could easily continue playing for years to come.
The Black Cats boss said: "I would say if we keep playing the way we are playing, Wes could play with us until he is 40.
"He has a way of playing, of understanding the shape and of how high up you should defend - plenty of things that influence a game.
"When you are so ahead of the game, if you keep yourself normally fit, you can go on. Does he want to play until he's 40? I don't think so, but maybe he will.
"You never know as well how much longer Wes is going to play because if the body does too much, he might break down. But every time he's all right, he plays.
"He reads the game, he knows the game, he anticipates plenty of things. He knows what we want and he adapted quickly to what we wanted.
"He's doing it every week, which is great for me. It's difficult in our improvement to say who has made the biggest difference, but he has played a big part."