Sir Alex Ferguson claims anniversary as Manchester United boss is not important
Reaching 26 years as Man United manager is 'not a big issue' for Sir Alex Ferguson as he continues to look forward.
Last Updated: 06/11/12 11:49pm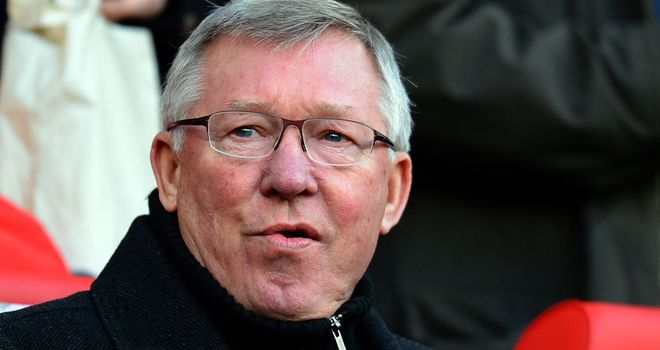 The 70-year-old Scot has plenty to look back on from his time in charge of United, including 12 Premier League titles and two UEFA Champions League trophies.
But with his side currently leading the English top flight and Group H in Europe, he has emphasised he is in no mood for reflection.
United are preparing to play at Braga on Wednesday night in the Champions League, knowing a win will guarantee them a place in the knockout phase.
And asked at Tuesday evening's pre-match press conference for his thoughts on reaching 26 years as boss at United, who announced this morning they will be unveiling a statue of him at Old Trafford at the end of the month, Ferguson said: "It is difficult to keep going on about these things.
"It is not a big issue for me. I just have to carry on with my job. There is no point in eulogising about it or regretting anything.
"Looking back is never an issue. Looking forward is the thing and I'm at the right club, which has the expectation of looking forward and achieving as much as we can.
"That is the way we are."