Arjen Robben and Franck Ribery praise Bayern Munich boss Jupp Heynckes
Arjen Robben and Franck Ribery have both praised the job Jupp Heynckes is doing at Bayern Munich.
Last Updated: 08/11/12 2:44pm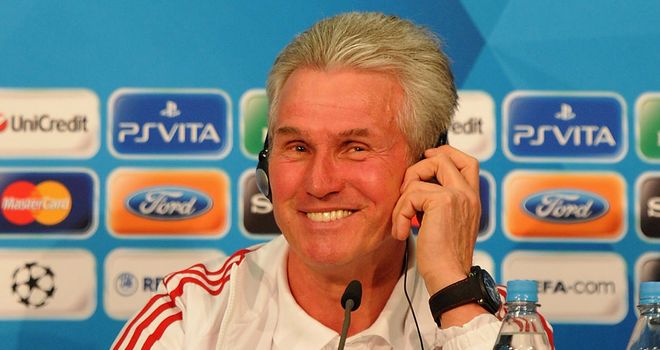 Following a 6-1 win over Lille which puts Bayern on the brink of qualification for the knockout stage of the Champions League, Robben and Ribery gave their backing for the 67-year-old, whose current contract expires next summer.
"He's doing a good job, is very kind and talks a lot with the players, giving us a lot of faith," Ribery said. "I like him as much as (Ottmar) Hitzfeld. He's perfect for me."
Robben is also flourishing under Heynckes and hopes he will put back his planned retirement at least a few more years.
"He is doing a great job," Robben told Sport1.de. "The chemistry between the coach and the players is 100% spot on. If the coach is fit and healthy then he should carry on."
Heynckes continues to keep his cards close to his chest with talks over a potential contract extension not taking place until the new year, according to the club's official line.
"Jupp has no rush and we have no rush either," club chairman Karl-Heinz Rummenigge said.