Neil Lennon hopes to repeat history and secure crucial win for Celtic over Benfica
Celtic manager Neil Lennon hopes to repeat history and secure a crucial victory in Lisbon on Tuesday night.
Last Updated: 20/11/12 7:04pm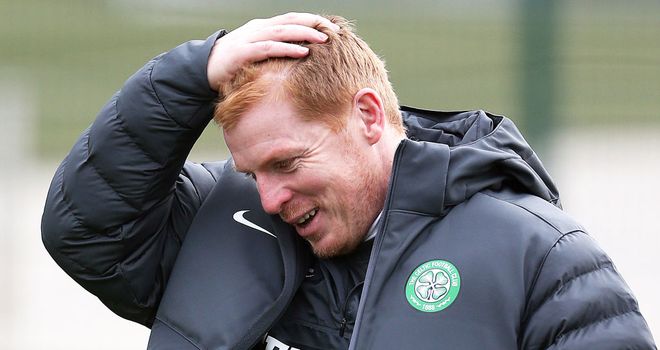 The Bhoys' biggest night came in the Portuguese capital in 1967 when they defeated Inter Milan 2-1 to clinch the European Cup, a night Lennon's men will draw on for inspiration as they prepare to face Benfica in UEFA Champions League Group G.
Lennon said: "1967 is a pivotal day in our history and we all aspire to reach those heights again.
"The Lisbon Lions are a very special team, a unique bunch of men in the history of the club, and it is very poignant that we are playing in Lisbon.
"We will train at the stadium in the morning and let these current players get a feel of what is a special piece of history for our club. We did it (trained there) in 2007 and it might inspire them to play as well as they can."
The SPL champions travel to Lisbon on the back of a sensational home win over Barcelona in their last Group G fixture - Victor Wanyama and Tony Watt netting to bag a shock 2-1 win over the Spanish giants.
"We have done remarkably well to be in the position we are in on the back of beating Barcelona but that's gone now," added Lennon. "We have two huge games left in the competition.
"This was always going to be a pivotal game for us, regardless of the Barcelona games. You are never relaxed whoever the opposition is, particularly at this level. The landscape of the group can change on one night."