Chelsea boss Roberto Di Matteo defends leaving striker Fernando Torres on bench
Roberto Di Matteo does not regret dropping Fernando Torres to the bench for Chelsea's Champions League loss to Juventus.
Last Updated: 20/11/12 11:33pm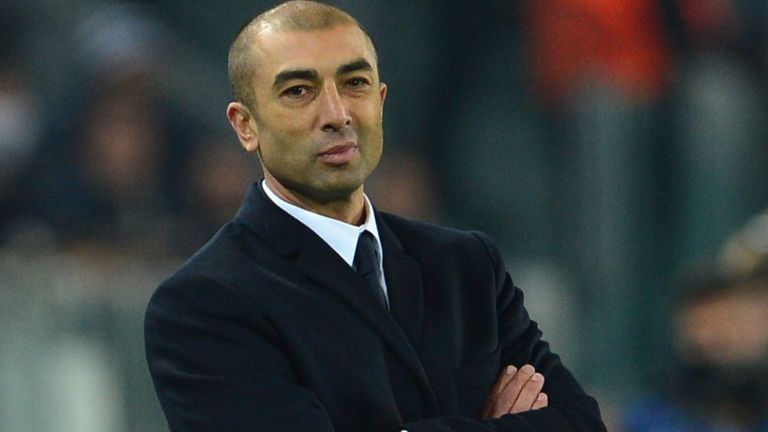 The Blues lost the match 3-0 and, to stand any chance of reaching the last 16, the west London club must now rely on Shakhtar Donetsk beating the Italian club in the final round of group games in two weeks' time.
Fabio Quagliarella, Arturo Vidal and Sebastian Giovinco were the scorers as Juve moved to within one point of reaching the knockout stages at the expense of Chelsea.
But Di Matteo defended his team selection, with substitute Torres only joining the action in the 71st minute.
The Chelsea boss said: "I thought this was the team to beat Juventus but if the result is negative you always face repercussions.
"Torres, like all players who don't start, was disappointed but he certainly has a future and we all have to pick ourselves up again.
"I wanted a different approach tonight and to move the three centre-backs around.
"Their first goal was lucky because of the deflection but we are conceding goals and we are working on it and you need to be solid defensively if you want to win games."
As for their slim chances of progressing in the competition, the Italian added: "We still have hope because mathematically it is still possible because Shakhtar can beat Juve at home."
And Di Matteo admitted that as manager of Chelsea, his position at Stamford Bridge will always be a topic of debate.
He said: "In a big club like this - if you have a few bad results - you are going to be under pressure but you have to live with it.
"And it's been like that from day one and it's up to me to pick the players up now."