Champions League: Arsenal's Per Mertesacker now feels at home in England
Arsenal's Per Mertesacker found his debut season in English football 'very difficult' but he now feels comfortable.
Last Updated: 21/11/12 9:54am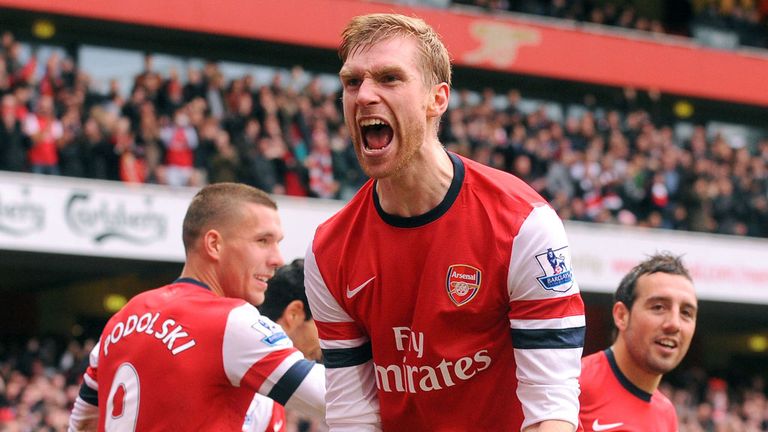 The Germany international centre-back arrived at Emirates Stadium in an £8million move from Werder Bremen in August 2011 and initially struggled to justify his price tag.
But Mertesacker has made improvements this season and will be a key player as Arsenal aim to collect a win over Montpellier on Wednesday night which could book a place in the knockout stages of the UEFA Champions League.
"I had a very difficult first season, with all the settling in and the new things at Arsenal," he said at a pre-match press conference.
"It was quite tough but now I feel much more comfortable with the situation, with the season, with opponents, with our team as well, with the game we play.
"English football is much more physical than the Bundesliga.
"You have to make your mind up about the tackles, about the way you cover your partner. So I set those things up a bit and I feel much better than last season.
"Yes, I am enjoying my football, especially at Arsenal. We try to play our game, to set the pace and the improvement was so big.
"I think you can see it. You can see those players who came in this year, they need a bit of time to settle in."