Patrick Vieira believes Manchester City will challenge for European honours in the future
Patrick Vieira is confident Manchester City will challenge for top European honours if given time to develop.
Last Updated: 25/11/12 12:41pm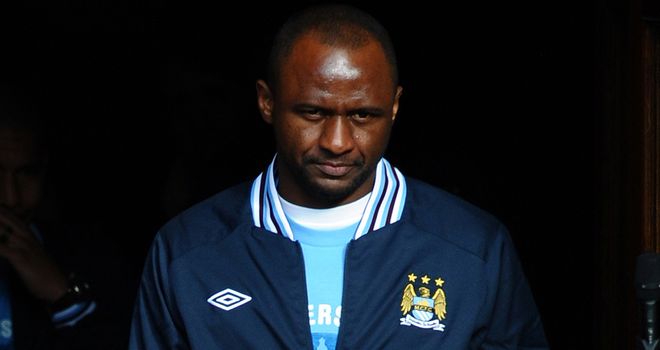 City are the reigning Premier League champions, but they have slipped out of the Champions League at the group stage in each of the last two seasons.
Vieira, who is now football development executive at the Etihad Stadium, accepts that continental failings have come as a disappointment.
He is, however, keen to point out that experience is as important as money when it comes to competing for the biggest prizes in world football.
World Cup winner Vieira, who represented Arsenal and City during his playing days, said: "I truly believe that with stability we can win a lot of trophies.
"The Champions League has been another disappointment, it's true. We are learning, again. This is only our second participation.
"How many years did it take Arsenal to get past this level? In the nine seasons I spent there, I reached one quarter-final.
"The first participations for Manchester United were complicated, and Chelsea also had to show patience before winning the competition."
Pressure
Vieira added: "For two years running we have been in the most difficult group.
"That said, we cannot hide - the team has not shown its true face.
"In the Champions League, it is not only the team, but the club that must learn to understand the environment, the pressure and the media.
"It is why you almost always find historical clubs in the last four."