Shakhtar Donetsk president Rinat Akhmetov has criticised his players' attitude
Shakhtar Donetsk president Rinat Akhmetov has criticised his players' attitude ahead of a UEFA disciplinary meeting.
Last Updated: 26/11/12 4:56pm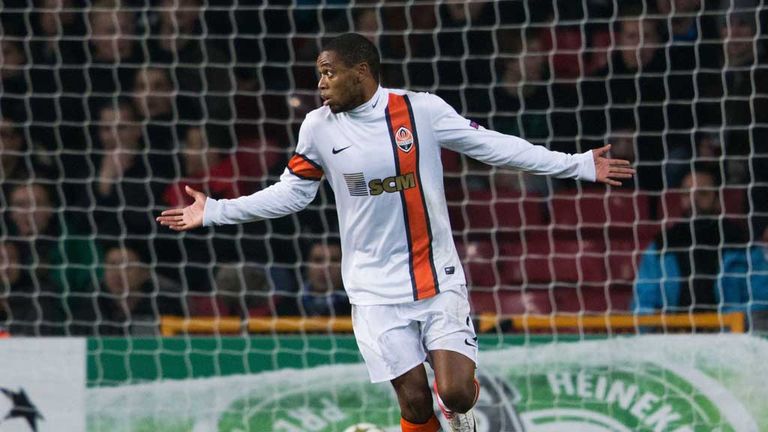 The Brazilian striker will appear in front of the European game's governing body tomorrow after breaking protocol to score against Nordsjaelland in last week's 5-2 victory.
Shakhtar midfielder Willian attempted to give the hosts possession of the ball following a break for injury, but Adriano decided to round the goalkeeper to score instead.
It then appeared the Ukrainian side were prepared to allow a goal to be scored to cancel out Adriano's strike, only for Taras Stepanenko to intervene and make a challenge.
In a statement released by Shakhtar today, Akhmetov said: "As the president of FC Shakhtar, I would like to make it clear publicly that everyone associated with our club is deeply disappointed with the incident which occurred during the Champions League match with FC Nordsjaelland on Tuesday, November 20.
"As a club, we strongly believe that fair play is a fundamental part of the game, and such an incident is clearly unacceptable for representatives of Shakhtar Donetsk.
"I have personally spoken to the players about their responsibilities as role models for young fans of Shakhtar, and of football as a whole, and to ensure that nothing of this sort ever happens again.
"We will accept and abide by UEFA's decision in regard to disciplinary action against the player."
Adriano faces a charge of violating the principles of conduct set out in UEFA's disciplinary regulations and will appear in the Swiss city of Nyon on Tuesday.
Article 5 of the European governing body's code dictates that: "Member associations, clubs, as well as their players, officials and members shall conduct themselves according to the principles of loyalty, integrity and sportsmanship."
Adriano finished the match with a hat-trick as Shakhtar booked their place in the knock-out stages of the Champions League.