Roberto Mancini has no worries about morale ahead of Manchester derby
Roberto Mancini is confident Manchester City's morale will not be a problem for Sunday's derby against United.
Last Updated: 05/12/12 7:59am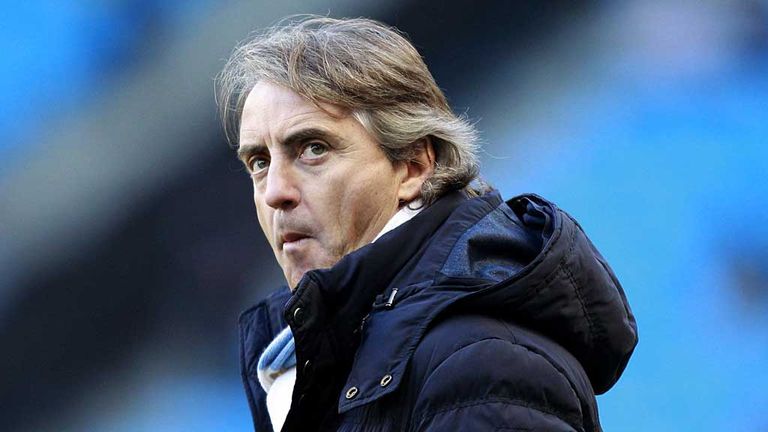 City rounded off a disappointing group campaign by losing 1-0 away to Borussia Dortmund on Tuesday, which left Mancini's side without a win from their six games.
The Premier League champions must now prepare for a date with local rivals United at the Etihad Stadium and Mancini expects his squad to be in the right frame of mind.
Mancini said: "I don't think there will be a problem with morale.
"We didn't lose the Champions League tonight - it's clear that tonight we lost the chance to qualify for the Europa League.
"But I think that after that, it is important that we only think about the derby. We have five days to recover our strength, and then I don't think there will be a problem."
City's defeat in Dortmund also ensured the club failed to secure a spot in the Europa League in the New Year and Mancini acknowledged there could now be benefits.
He said: "It could be a good thing because we won't be playing on Thursdays.
"But we are playing against a team like United, that is used to playing every week in the Champions league and the Premier League. It depends on us now, I think."