FA unaware of match-fixing probe following Europol investigation
Neither the FA nor UEFA was made aware of a police match-fixing investigation into a Champions League game in England.
Last Updated: 05/02/13 8:25pm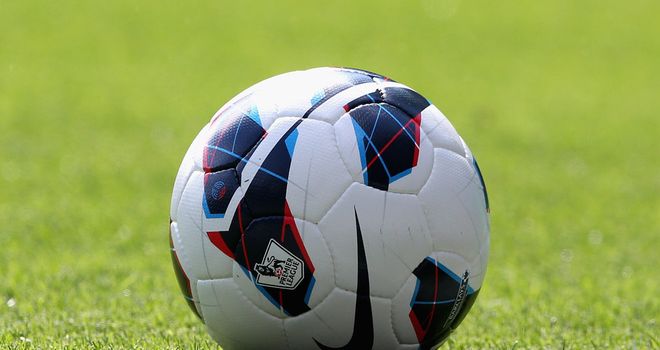 The mystery surrounding a European police match-fixing investigation into a Champions League game in England has deepened after it emerged neither the Football Association nor UEFA were aware of any such probe.
Rob Wainwright, director of Europol - the European Union's law enforcement agency, told a news conference on Monday that the match which took place "in the last three to four years" was one of 380 under investigation.
Europol said a total of 425 match officials, club officials, players, and serious criminals, from more than 15 countries, are suspected of being involved in attempts to fix matches.
Wainwright refused to name which English Champions League match in particular due to "ongoing judicial proceedings" - and the FA, which as the governing body in the country should be alerted, is also at a loss to know which one.
A spokesman for The Football Association said: "The FA are not aware of any credible reports into suspicious Champions League fixtures in England, nor has any information been shared with us.
"While the Champions League comes under UEFA jurisdiction, The FA, alongside the Premier League, Football League and Conference, monitor markets for the top seven leagues and three major cup competitions in England and take matters of integrity in football extremely seriously."
Zero-tolerance approach
It is understood UEFA is similarly unaware of an investigation into an Champions League match in England.
A Europol spokesman said he was unable to comment when asked why neither the FA nor UEFA had been informed.
UEFA confirmed it would co-operate with the investigation and stressed it had a zero-tolerance approach to match-fixing.
It added in a statement: "UEFA is aware of the statements made by Europol regarding the alleged match-fixing that has taken place in various football competitions, and expects to receive further information in the coming days.
"As part of the fight against the manipulation of matches, UEFA is already co-operating with the authorities on these serious matters as part of its zero tolerance policy towards match-fixing in our sport.
"Once the details of these investigations are in UEFA's hands, then they will be reviewed by the appropriate disciplinary bodies in order that the necessary measures are taken."
Tougher sentences
FIFA's head of security Ralf Mutschke said prison sentences for fixing needed to be tougher.
He said: "In football, a national association can sanction a member of the football family if they are found guilty of contravening the legal, football framework.
"FIFA's disciplinary code provides the opportunity to extend those sanctions, and impose a life ban.
"But for people outside of football, currently the custodial sentences imposed are too weak, and offer little to deter someone from getting involved in match-fixing."