Champions League qualification through Europa League, say top clubs
The majority of leading clubs want to see the Europa League winners or finalists qualify for the UEFA Champions League.
Last Updated: 05/02/13 5:42pm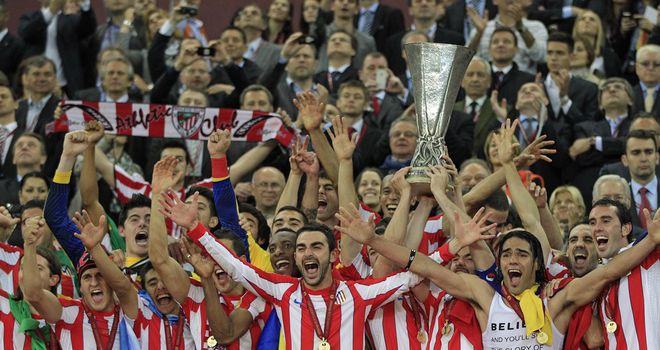 The results of a survey carried out by the European Clubs Association (ECA) have revealed that there is an appetite for an added incentive to be introduced to the Europa League.
UEFA president Michel Platini has stated that all proposals will be considered, with any changes starting in 2015.
The ECA represents 207 of the top clubs in Europe and while 61 per cent want the above changes to the Europa League other findings revealed that 75 per cent are satisfied with the broad format of UEFA competitions.
An ECA statement said: "The results of the survey clearly show that European clubs are very happy with the current competitions and do not wish to see major changes to their structure.
"The option whereby the UEFA Europa League winner/finalists automatically qualify for the UEFA Champions League group stage of the new season raised some interest and support provided that the effects on the access list are carefully considered."
One area in which clubs were unable to agree on was that of third-party ownership (TPO) - where players can be owned or part-owned by agents or other individuals rather than clubs.
The practice is prohibited in England but is common in countries such as Portugal and, while UEFA want it banned, the ECA admit the issue is a complex one.
The ECA statement added: "It was made clear that TPO is a very complex phenomenon as there are many different aspects to the way it operates.
"Consequently, there is no unanimity among ECA members as to whether TPO should be banned or not. ECA will further assess the merits and impact of TPO on the game and the repercussions of a possible ban."