Debrecen confirm Liverpool Champions League game part of match-fixing probe
Hungarian club Debrecen say their 2009 Champions League match with Liverpool was part of a match-fixing investigation.
Last Updated: 05/02/13 10:54pm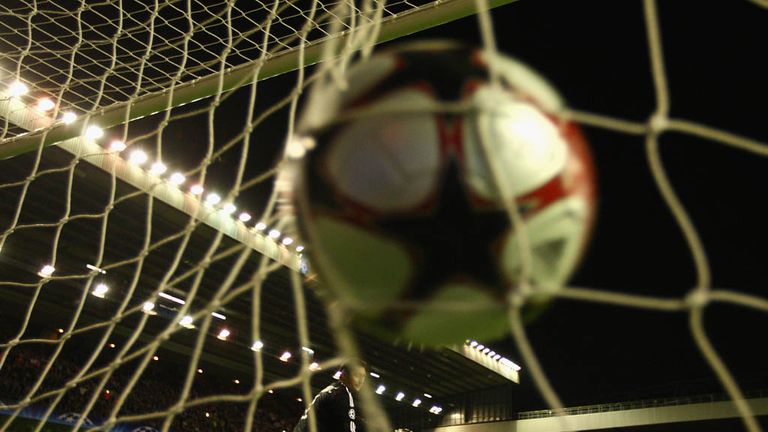 Debrecen said UEFA had taken action against goalkeeper Vukasin Poleksic in 2010 for not reporting approaches from fixers before two European matches - against Liverpool and Fiorentina.
A spokesman for Liverpool, who are not under suspicion, insisted they had not been contacted by Europe's enforcement agency (Europol) or "any other organisation over this".
Europol announced on Monday that one Champions League game in England was one of 380 games under investigation, while Debrecen confirmed a report in Danish newspaper Ekstra Bladet that their games were involved.
A statement on Debrecen's website read: "The [UEFA] disciplinary committee's position was that Vukasin Poleksic neglected his obligations when he didn't report in time that, before two international matches of DVSC, unknown persons attempted to persuade him to influence the outcome of the matches.
"The two matches were the away game against Liverpool and the home encounter with Fiorentina.
"Neither DVSC nor the player wish to react further, all the more so as all the information has been released about this affair during the summer of 2010."
Professional Footballers' Association chief executive Gordon Taylor said players at all 92 league clubs were warned earlier this season to blow the whistle if they were approached about illegal betting or match-fixing.
Taylor said: "We need to be vigilant at all levels of the game.
"We have had some problems with one or two games in the recent past where players at Accrington Stanley and Bury were charged and sanctioned so although it is not commonplace in our country we are not complacent or naive."