Jose Mourinho says world is waiting for Real Madrid against Manchester United
Jose Mourinho says Real Madrid's Champions League clash with Manchester United is the game the world is waiting for.
Last Updated: 10/02/13 7:25pm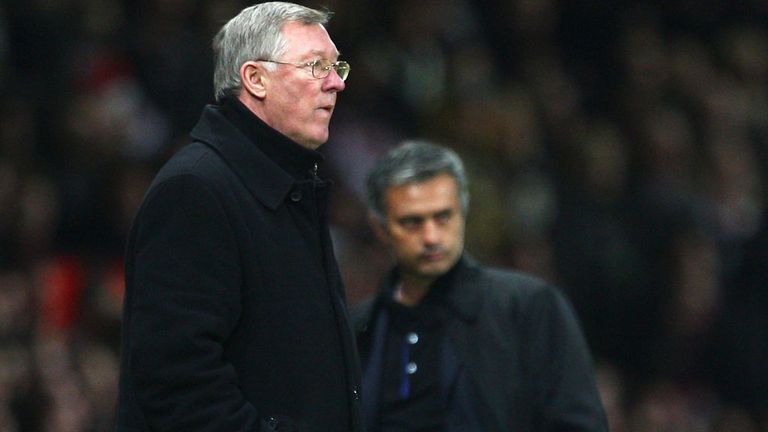 Mourinho was in Manchester to watch United extend their lead at the top of the Premier League to 12 points with a 2-0 win over Everton at Old Trafford.
Madrid face United in Wednesday's last-16 first leg clash at the Bernabeu and Mourinho was happy to hype up the glamour clash against Sir Alex Ferguson's team.
"It is the match the world is waiting for," said Mourinho who met with Ferguson before United's win over Everton.
"The world is not waiting for other matches in the Champions League, so I hope we can give the world what they are waiting for."
Mourinho also took time to heap praise on Ferguson and his long-standing friendship and rivalry with the Old Trafford legend.
"I feel privileged about that because he is such an important person in the world of football and, more importantly than that, he is good person," said Mourinho.
"I have always had a fantastic relationship and I am proud of it. We have had so many matches between us which started with Porto. We had some with Chelsea, Inter and now Real. At all of my clubs I have met Manchester United and Sir Alex.
"Of course, I want to win and he wants to win, but I believe the loser will have a little bit of space to feel a little bit happy because of the friendship, but I want to win.
"I had some boys who played 90 minutes last Wednesday for their national teams and I could give them a rest, but it is such a big match on Wednesday that everyone wants to play, no one will be tired."