Jose Mourinho made for games like Real Madrid v Manchester United, says Xabi Alonso
Xabi Alonso believes Real Madrid boss Jose Mourinho is 'made for' games like the clash with Manchester United.
Last Updated: 11/02/13 12:26pm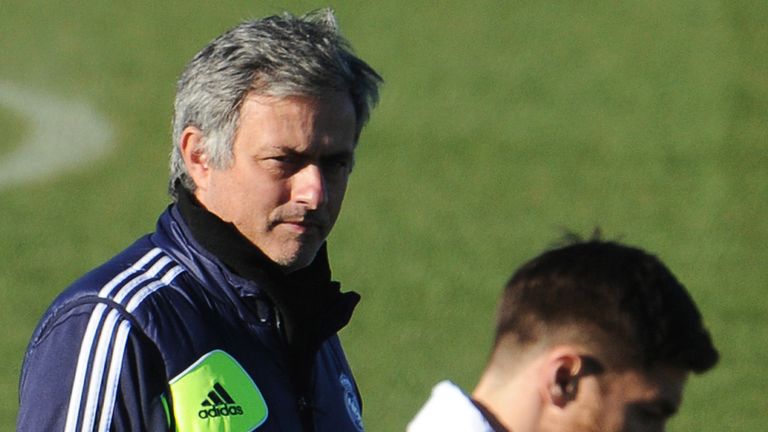 The two European heavyweights will collide on Wednesday night when the Primera Liga giants host United in the first leg of their last 16 UEFA Champions League tie.
Alonso feels manager Mourinho thrives on blockbuster encounters like this one but knows Sir Alex Ferguson will be just as up for the challenge.
He told The Times: "Mourinho is made for games like this one against United.
"The way he prepares the game, the way he analyses the opponents, the way he approaches us in terms of giving us a psychological edge and extra motivation, he loves these occasions."
Ex-Liverpool man Alonso added: "They have that United thing: it is hard to put into words, but it means that they are always competitive against anyone.
"It is probably a Ferguson thing, because he is them and they are him, the team has taken on his psychology.
"He is that edge and that transmits from him to his players, something that I saw at first hand during my Liverpool years.
"So we are expecting a very intense, difficult tie."
Passion
After previously spending five seasons at United's fierce rivals Liverpool, Alonso insists he will welcome any stick that comes his way from the Old Trafford faithful in the second leg and admits he misses the passion of the Premier League fans.
"Bring it on!" he added. "I accept that and I will kind of enjoy it as well, somehow.
"I suppose it will make me proud because it means that people still remember my link with Liverpool.
"I know that whenever I play at Old Trafford I am going to get that kind of stick because that is the banter of the Premier League.
"Going to Old Trafford with Liverpool was always a special occasion and it will be the same this time with Real Madrid, no matter what they sing about me.
"That kind of passion is one of the things I miss about England."