Celtic to send dossier to UEFA over referee's display against Juventus
Celtic are to send a dossier to UEFA highlighting criticism of the referee in the Champions League defeat to Juventus.
Last Updated: 16/02/13 1:12pm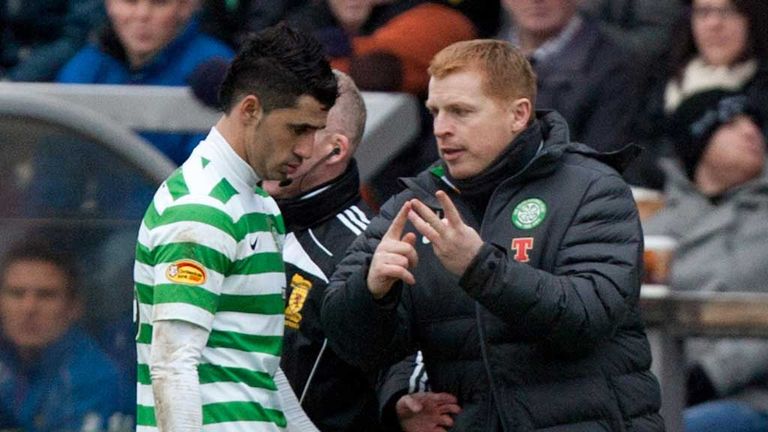 The Irishman was furious that Spanish official Alberto Mallenco allowed the Italian side's defenders to repeatedly man-handle his players during the 3-0 defeat at Parkhead.
After the match he rounded on Mallenco claiming he was 'very disappointed at his performance and that he appeared to be pro-Juventus'.
Now Lennon, who will not face any action from UEFA over his comments, is keen to know why the governing body has not acted with so much TV evidence to consider.
"The referee didn't do his job," he said. "There has been a lot of talk regarding this and we are looking for clarification on the referee's decisions.
"We are going to compile something and send it to UEFA and wait and see what sort of answers we do get."
Lennon also took time to dismiss Kris Commons' criticism of team-mate Efe Ambrose, who he felt should take responsibility for the defeat to Juventus.
The defender played despite only arriving back in Glasgow on the morning of the match after helping Nigeria win the Africa Cup of Nations.
Commons questioned the wisdom of Ambrose declaring himself fit to play after he was at fault for the first and third goals of the last-16 tie.
But Lennon claimed such matters should remain in the dressing room insisting his side win as a team or lose as a team.
"It was heat of the moment stuff. I have spoken to Kris and dealt with it internally and there is no bad feeling from anyone on that.
"Kris really cares. He was really disappointed and overstepped the line but we don't blame individual performances. We are a team and that's the end of it."