Bayern Munich boss Jupp Heynckes defends Arsenal counterpart Arsene Wenger
Bayern Munich boss Jupp Heynckes insists criticism of Arsenal counterpart Arsene Wenger is unfair.
Last Updated: 19/02/13 7:03pm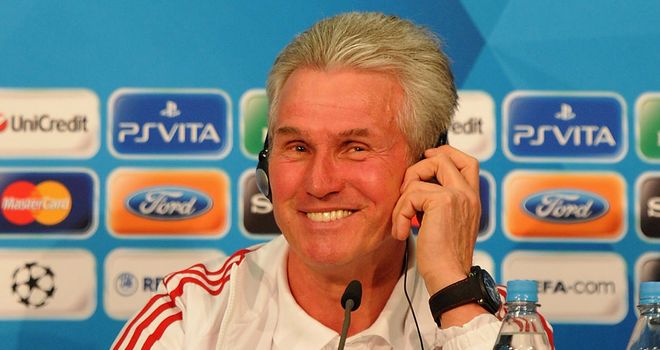 The German side travel to face the Gunners for Tuesday's UEFA Champions League last 16 first leg and Heynckes believes Wenger is being harshly treated by the English media.
"You have to take into consideration that Arsenal are competing with teams like Chelsea, Manchester United and Manchester City," he said.
"The way I see it, over the years they have been selling their best players whereas the other teams get in these world stars.
"If you have to compete with that I don't think it is fair to blame Arsene
Wenger. Wenger is a great coach. You see the way his teams play.
"Arsenal has a lot of tradition and history. They play attractive football. If you take away the game against Blackburn they have been very positive. They're fifth in the league. They will be a very difficult opponent for us tomorrow."
The 67-year-old is no stranger to criticism himself - the former West Germany striker has failed to secure a Bundesliga title for Bayern since joining in 2011 for a third stint in charge.
He added: "Two years at Bayern Munich without a title - you have to do something about that. This season we've changed a few things around. We've improved in defence and our switching of the play.
"What is very important for me is that all players have learned they must defend and attack. The players have the motivation. They have a hunger for success. That is an important factor for us moving forward."