Champions League: Jupp Heynckes happy with Bayern Munich's win at Arsenal
Jupp Heynckes hailed the 'astonishing' form of Bayern Munich following their impressive display in defeating Arsenal.
Last Updated: 20/02/13 9:19am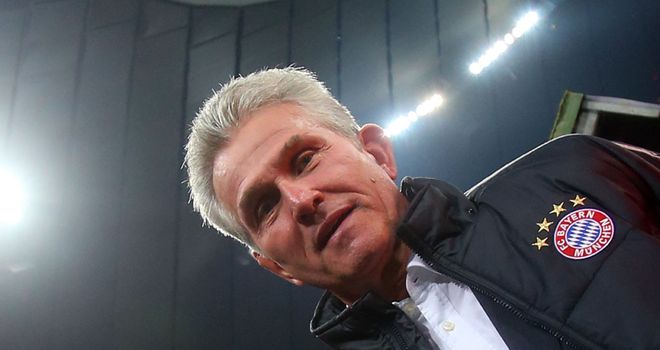 The runaway Bundesliga leaders, who are unbeaten in 19 matches in all competitions, dominated in a 3-1 win in their last 16 first leg at Emirates Stadium on Tuesday night.
Bayern are now being backed among the strong favourites to go all the way in the Champions League and Heynckes was more than happy with the win over Arsenal.
He said: "Arsenal allowed us a few things in their defence but we are in astonishing form and can punish even the smallest mistakes of the opponent.
"At times it was quite difficult for us, we had to work hard but even when they were putting pressure on us, we coped well."
Heynckes' side finished as Champions League runners-up to Chelsea last season, and despite their advantage in this tie, he is not taking anything for granted.
"You cannot afford to underestimate an opponent, because in football, we have seen everything," he said.
"But in this season it is very difficult against us, you can see that with our position in the league, conceding just seven goals, that is amazing.
"We are also in a position to score, so we have a good chance to progress.
"But if we were to progress, Arsenal can still have options in the Premier League to make the Champions League, the team has potential and class."