Champions League: Sir Alex Ferguson rejects criticism of Manchester United exit
Alex Ferguson feels Manchester United should not to be criticised for failing to make the Champions League last eight.
Last Updated: 15/03/13 4:47pm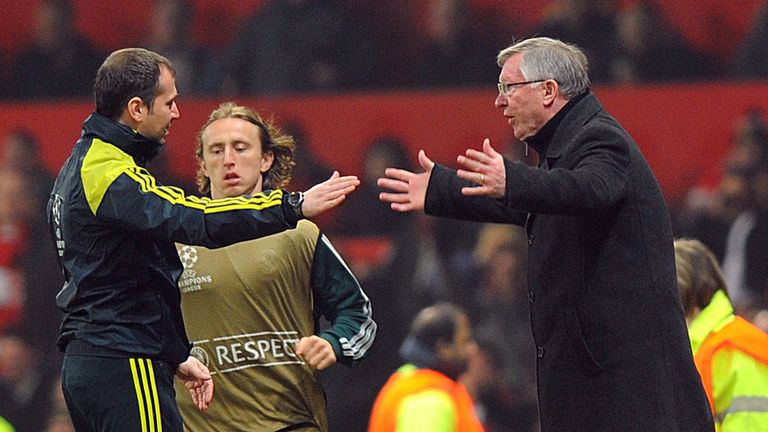 For the first time since 1996 there was no Premier League side in the draw for the last eight and Arsenal manager Arsene Wenger branded it as a "wake-up call" following his side's exit at the hands of Bayern Munich.
Manchester City and holders Chelsea both failed to make it out of the group stage, but Ferguson reckons his side should still be in the competition after losing to Real Madrid following Nani's red card.
"You can't put us all in the one basket in terms of deterioration," Ferguson said.
"Our performance against Real Madrid was outstanding and we should have been in the last eight. Unfortunately it wasn't to be."
Ferguson did, however, concede that the period of regular English success in Europe now appears to be over.
"It is a little bit cyclical," he said. "Going back a few years, English teams were in the semi-finals and finals quite regularly.
"At the moment German teams are progressing, with the performance of Dortmund.
"Bayern Munich have also improved this year and Spain has been like that for a few years now."