Champions League: Bayern Munich boss Jupp Heynckes enthused by Juventus clash
Bayern Munich boss Jupp Heynckes is convinced Tuesday's game with Juventus has the makings of a classic contest.
Last Updated: 02/04/13 7:00pm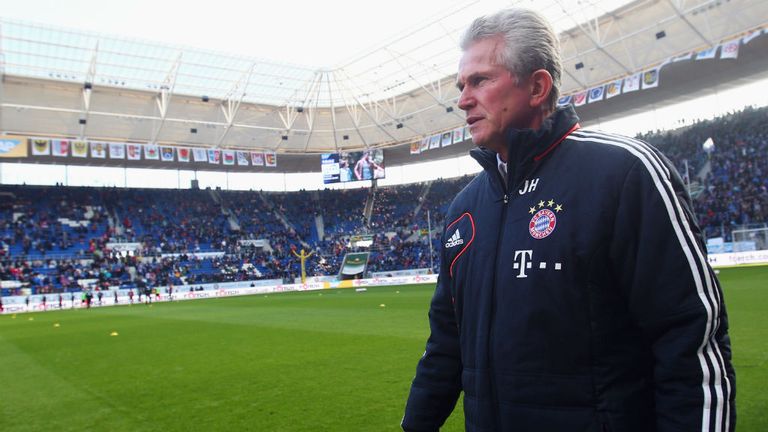 The newly-crowned German champions take on Juve at the Allianz Arena and Heynckes is excited by the prospect of an intriguing clash.
"Tomorrow's game will see plenty of pace, aggression and some great individual duels on display. It has all the ingredients that make the Champions League the great competition it is," he said.
"Juventus can be considered as one of the European greats. They show plenty of invention in their play and have fine offensive qualities.
"They've got top players in the middle of the park and we'll have to remain alert at all times.
"I've had the pleasure and displeasure of being involved in games against Italian teams and they've always been closely contested clashes. But Juventus have attributes you don't always see in Italy.
"They have players who run a great deal and possess a great physical presence.
"Having said that, we also have quality in our ranks and this sets us up for an interesting encounter.
"I went to bed last night with the Old Lady (Juventus) and I woke up with her. I did a lot of research about her, I studied recent games she's played and I was impressed with what I saw."
Heynckes' opposite number Antonio Conte admitted he was wary of the threat posed by Bayern but insisted they would not be overawed by the task ahead of them.
"We have studied Bayern as much as they have studied us," said Conte.
"We'll try to find defects in what is a very strong team, and we have to find situations to hurt them without letting them hurt us.
"We know we are the outsiders and we know we are up against one of the favourites to win the Champions League, along with Barcelona and Real Madrid.
"But we deserve to be here and we are not going to be lambs to the slaughter."