Roque Santa Cruz says Malaga can reach Champions League semi-finals
Roque Santa Cruz feels Malaga are capable of going to Borussia Dortmund and reaching the Champions League semi-finals.
Last Updated: 03/04/13 11:16pm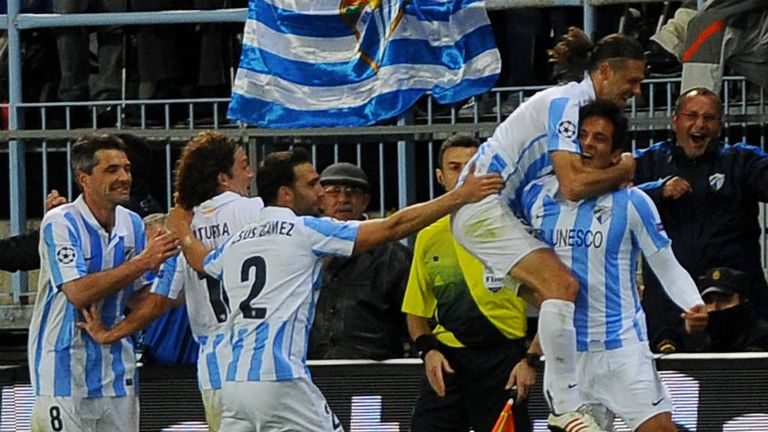 Malaga held Dortmund to a 0-0 draw at home in the quarter-final first leg after the Bundesliga champions missed a host of clear chances to score.
The Spanish side's pre-match objective had been to ensure Dortmund did not score an away goal and that has given Manuel Pellegrini's men confidence.
Santa Cruz, who is on loan from Manchester City and appeared as a second-half substitute, is looking forward to next week's return meeting in Germany.
"Football is a beautiful sport," Santa Cruz told Sky Sports. "When you think everything is not possible, then something happens.
"I think we have the players, and we also have the ambience in the team, to go there and play a great game and qualify.
"The thing is to see that everything is possible there."
Malaga winger Joaquin was happy with Wednesday night's result and feels his team have a good chance of reaching the last four on their Champions League debut.
Joaquin told Spanish TV: "It's a positive result for us, if we score in Germany it complicates things for them, so I think we go there with the same chances as they have."