Malaga boss Manuel Pellegrini left fuming after Champions League exit
Manuel Pellegrini was left fuming at the match officials after seeing Malaga bow out of the Champions League in Germany.
Last Updated: 10/04/13 8:43am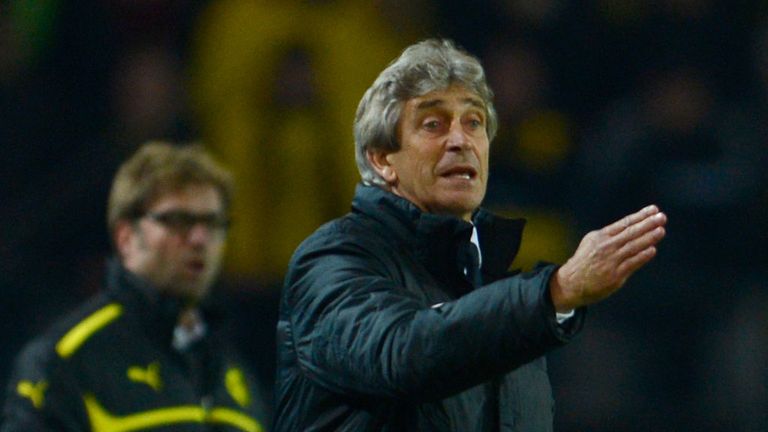 The Spanish outfit appeared to be on course for a semi-final berth when they edged into a 2-1 lead over Borussia Dortmund with just eight minutes remaining.
There was, however, to be a dramatic end to proceedings, with Marco Reus and Felipe Santana netting in stoppage-time to see Dortmund through.
Santana appeared to grab his crucial goal from an offside position, but that was not the only decision which left Pellegrini incensed at the final whistle.
In a scathing attack on Scottish referee Craig Thomson, the Malaga coach said: "After we went 2-1 up, there was no more referee.
"We were pushed into the defence by long balls, but also by fouls and elbow checks. Fouls were not punished and two red cards should have been given.
"(Sven) Bender was already booked and then handballed. (Marcel) Schmelzer did an elbow check in front of the linesman - he didn't book him, but booked (Jesus) Gamez.
"Under these circumstances it is difficult to resist pressure, even though we intended to play forward.
"We were already punished by not being able to play internationally in the next few years, so it's especially bitter to go out like that."
Cruel
He added: "They did not want us in the semi-final.
"It is certainly not a bitterness that will go away from one day to the next. You can talk about a cruel defeat, but I do not agree, we have played a great game.
"Now we are looking to finish the championship as best we can."