Felipe Santana relief after Borussia Dortmund late show against Malaga
Felipe Santana spoke of his relief after his goal sent Borussia Dortmund into the Champions League semi-finals.
By Paulo Freitas
Last Updated: 10/04/13 4:24pm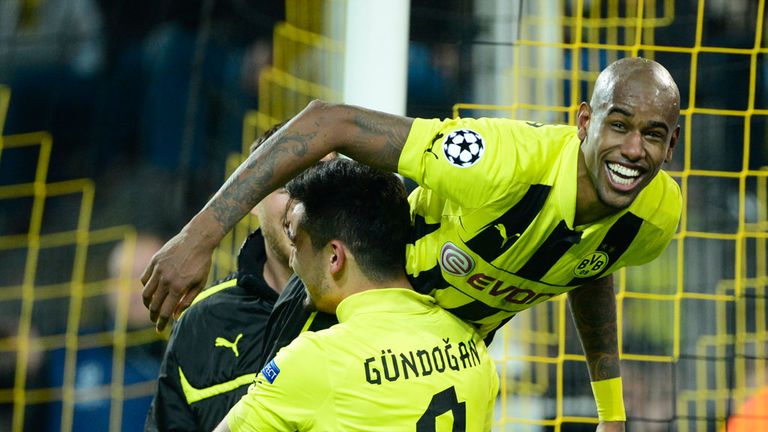 The Brazilian scored the decisive goal as Dortmund netted twice in stoppage-time to come from 2-1 down to record a historic 3-2 victory at the Westfalenstadion.
Jurgen Klopp's side are the only unbeaten team remaining in the competition but Santana says that some of his team-mates did not always believe that would be the case.
"Actually half of the team didn't believe in the possibility of winning. But some players encouraged the team to attack. It was a team win for the club and for the fans that came and put on a show," he told ESPN Brazil.
"I have had that role a few times before. But the manager, Jurgen Klopp, said he needed me upfront as we would cross balls into the penalty area.
"I have never been in a situation like that, scoring the decisive goal, but I didn't need to be a striker to score that goal."
He added: "From the knockout stage onwards, you can't choose your opponents as all teams are great. Now only four teams will be left and that was our objective, to play and be among the best."
Santana's Dortmund team-mate Lukasz Piszczek also expressed his delight at the club reaching the last four.
"I'm very happy to see my season extended a little bit," he told the Polish press.
"I know that their second goal was offside as well, but it's very hard for referees to get it right in such chaos."