Bayern Munich defender Jerome Boateng says they deserve to be Champions League winners
Bayern Munich defender Jerome Boateng believes they deserved to win the UEFA Champions League this season.
Last Updated: 26/05/13 12:10pm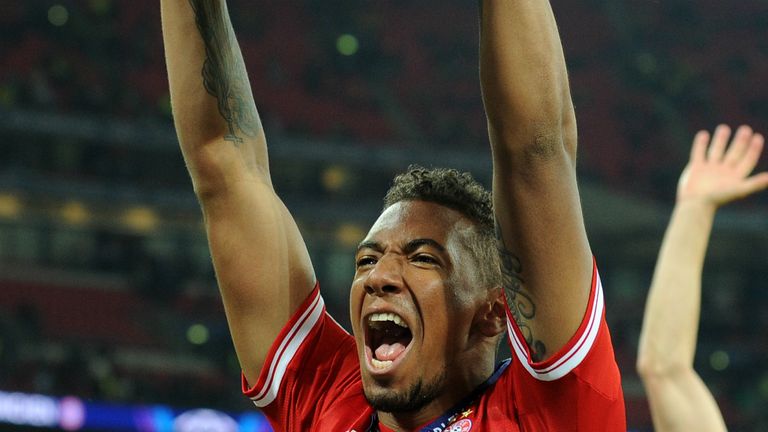 Bayern made up for last year's heartache against Chelsea by lifting their fifth European Cup with victory over fellow Bundesliga outfit Dortmund at Wembley.
Central defender Boateng feels Bayern have been the best team throughout the competition and fully deserve to win Europe's premier prize.
"Last year not the best team wins everytime, but we deserve it I think and we can he happy and proud to have the trophy," Boateng told Sky Sports News.
Former Manchester City defender Boateng admits it was special to win the trophy at Wembley after missing City's FA Cup success over Stoke in 2011.
"Yes for me it was special [to win at Wembley]. "At City we won the FA Cup but I was injured so it was very special for me to come back here and win a trophy."
Bayern attacker Thomas Muller admitted he had hoped to face Chelsea in the final to exact revenge for last season's painful defeat to the Premier League in Munich.
"Normally we want to play here against Chelsea to do the revenge, but we win it and we are so happy because last year was very sad and now we go to celebrate," added Muller.