Monaco president Dmitry Rybolovlev targets Champions League qualification
Monaco president Dmitry Rybolovlev says his side want UEFA Champions League qualification.
Last Updated: 28/06/13 10:37am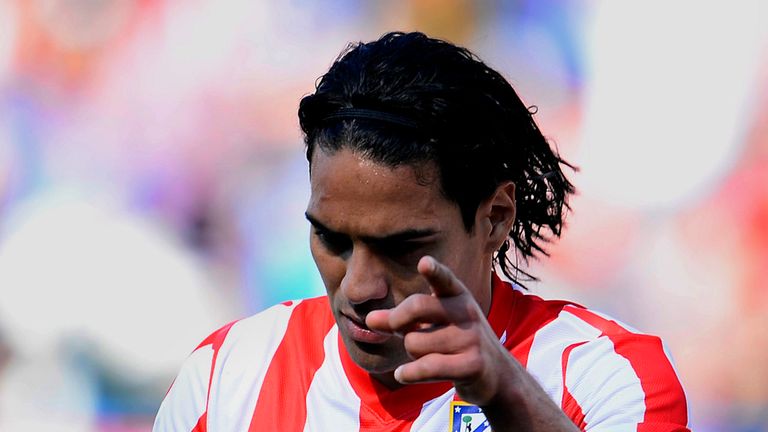 The Russian billionaire, who oversaw the arrival of prolific striker Radamel Falcao to the principality last week, revealed he has a great deal of ambition for the club he took a majority share in 18 months ago, with qualification for Europe in the first season back in the top flight his number one priority.
"It is true that we have a lot of ambition and hope, but our first goal is already to qualify for the Champions League.
"Then we'll see," Rybolovlev said when asked of his hopes for the forthcoming season.
"We have ambition, but we are moving step by step. Winning the championship of France is very difficult and it is too early to talk about security."
Paris St Germain saw a huge cash injection when they were taken over by Qatar Sports Investments and now Monaco can expect the same after securing promotion to Ligue 1 after an absence of two seasons, with Falcao alone boasting a price tag thought to be in the region of £60million.
The Colombia forward joined Porto's £60m pair Joao Moutinho and James Rodriguez on the French Riviera and Rybolovlev was pleased to secure such a marquee signing.
"I think all lovers of football dream to see Falcao wear the colours of their club," he told L'Equipe.
"We are very pleased that Radamel chose our project. He is undoubtedly part of the top five strikers in the world, it is a great pleasure to know that our colours will for the next five seasons.
"I have lived in Monaco for several years, I am grateful for the support of the Prince. My interest in the club was therefore logical and natural.
"PSG has this great project for the promotion of French football. This is a great team built with great players."
But when asked if Monaco will be modelled on any other club, Rybolovlev said: "There are many large, well-organised clubs, but we want to develop our own style with our management structure quality."
The man currently in charge of the Monaco dugout is former Chelsea, Inter Milan and Juventus manager Claudio Ranieri and Rybolovlev is confident he can steer the club to further success next season.
"He is a coach with experience," the Russian said.
"I'm glad he preferred our project last year. Claudio is the man for the job."
However, the Monaco president stayed silent on any further recruitment this summer, saying: "We will look closely at the profile of players playing in France, but I do not want to comment further on this topic."